PDP Rejects Ude Okoye, Appoints Koshoedo As Acting National Secretary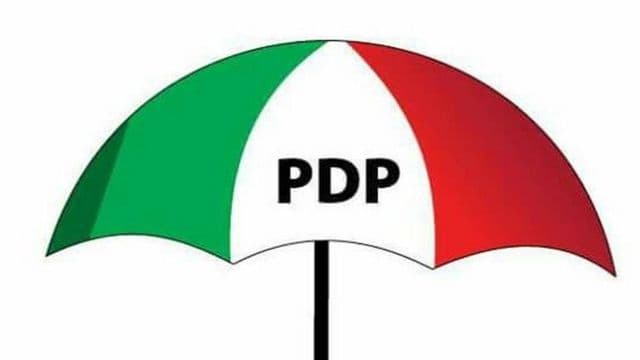 The National Working Committee (NWC) of the Peoples Democratic Party (PDP) on Tuesday turned down the nomination of Sunday Kelly Ude Okoye as National Secretary of the party.
This is just as the PDP National Secretary, Senator Samuel Anyanwu, who was the party's candidate in the November 11, 2023, governorship election in Imo State, also resumed duties at his office at the National Secretariat Abuja, amidst cheers by staff of the secretariat.
The committee, at its meeting at the party's national secretariat, directed that Ude Okoye not to parade himself as the national secretary, insisting that the PDP is guided by its rules in the selection or election of national officers.
Recall that the PDP NWC had earlier clarified that the Office of the National Secretary is not vacant as nothing in its constitution or guidelines required that the National Secretary, Senator Anyanwu, should resign for the purpose of contesting the Imo State governorship election.
The NWC had further clarified that the 30-day resignation notice in Section 57 (5) of the PDP Constitution does not apply to those vying for elective office and that the PDP Election Guidelines, as amended in 2022, have no provision for the resignation of officers vying for elections.
It was gathered that the NWC, in standing down the nomination of Ude-Okoye, asked all the contenders in court over the issue to withdraw their cases as the party is guided by the provisions of its constitution.
Briefing newsmen at the end of the NWC meeting, acting National Chairman of the party, Umar Illiya Damagum, said that the decision of the NWC is based on the fact that there are conflicting court orders on the matter.
"I know you will ask about the issues of the National Secretary. It is a family affair and it is being resolved. The NWC has directed all contenders to go back and withdraw their cases in court," Damagum stated.
Credit: Daily Post