Leave Obi Out Of Your Fight With Tinubu, LP To Atiku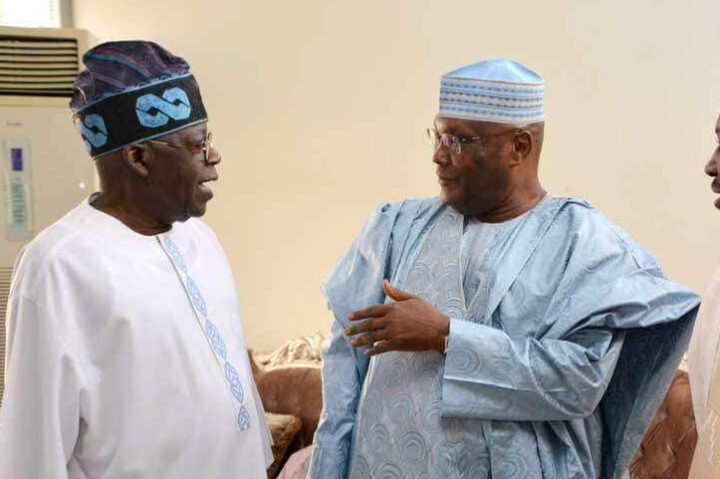 The Labour Party (LP) has told presidential candidate of the Peoples Democratic Party (PDP), Atiku Abubakar to leave Peter Obi out of his squabble with President Bola Tinubu, as its party's flagbearer is determined on reclaiming his mandate at the supreme court.
This is sequel to an invitation by the former vice president for Obi and presidential candidate of the New Nigeria People's Party (NNPP), Rabiu Kwankwaso, asking them to join him in unravelling the clandestine records of the president.
National Publicity Secretary of the LP, Obiora Ifoh, in a statement while responding to the invitation said the LP would appreciate if Obi is allowed to concentrate on his case at the supreme court.
He said further "The presidential candidate of the Labour Party, Peter Obi is presently in the Supreme Court seeking to reclaim his stolen mandate and he is focused on that.
"He has been in the vanguard of ensuring a just nation where justice must be the watchword, and he will not stop until Nigeria achieves the leadership it truly deserves. Obi has pontificated on the need for leaders to be good role models and live a life worthy of emulation.
"This he has done by publicly putting his credentials in the open for verification. Nigeria will get better when men of integrity and honour drive the affairs of the nation.
"We therefore welcome every other interest willing to join us in our pursuit of a nation where justice shall reign."