Soludo Urges Adherence To Zik's Legacies For United African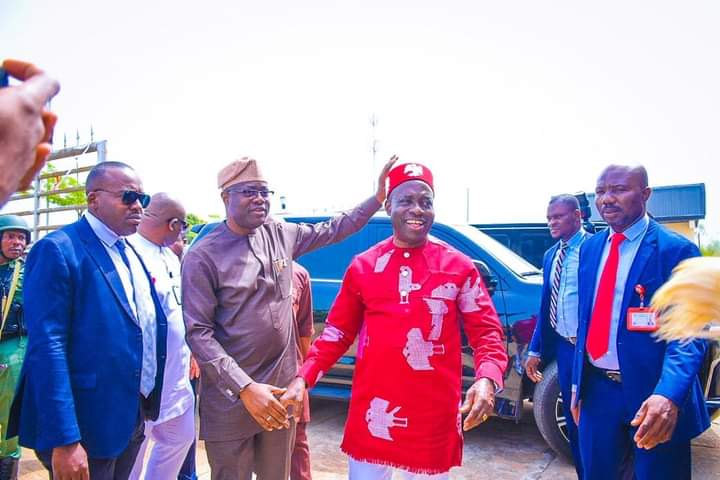 Anambra State Governor, Professor Chukwuma Soludo says his dream of a United States of Africa is possible if the renaissance of Africa message of the great Nnamdi Azikiwe, Kwame Nkrumah and others, is adhered to.
Gov. Soludo said this while speaking at the Twelfth Annual Zik Lecture Series on Thursday in Awka.
The event with the theme: "Reclaiming Zik's world: Climate justice and Africa's sustainable development" was held at Nnamdi Azikiwe University, Awka.
The Governor who noted that the former Nigerian President was a pan-Africanist who made Anambra home of pan-Africanism, explained that this is why his government was guided by the ideology which can be achieved through its empathy to the poor and the downtrodden.
He announced that the Ifite road which leads to the school had since been awarded for construction and would be inspected soon ahead of its commencement.
Delivering the keynote speech, a former President of Malawi, Joyce Banda stated that Africa needs answers to the issues affecting them, emphasizing that Zik indeed showed the way as a gallant fighter.
She wondered why Nnamdi Azikiwe is often omitted when great Africans were mentioned, saying it was the duty of Nigerians to amplify Azikiwe's names and the ideals he stood and fought for.
The former President reflected on Nigeria's history, pointing out that colonization still had a sad taste in the mouth of Africans and called on Africans to rise in unity and fight its socio-economic and political impact.
While advocating complete restructuring of the country, the Governor of Oyo State, who is also Chairman on the Occasion, Dr Seyi Makinde said that the theme of the lecture series was apt which came at a unique time in the life of Nigeria.
Makinde described Anambra as the intellectual capital of the South-East and expressed optimism that the lessons from the lecture would serve as a guide for policies and projects.
Vice-Chancellor, Nnamdi Azikiwe University, Prof. Charles Esimone noted that the theme arouses curiosity as to who Zik was, his world view, and connotes that the world had been lost somewhere along the line and now needs to be reclaimed.
Prof. Esimone proposed that the lecture series would be celebrated as founders Day in the University.
Earlier, the benefactor of the Lecture Series, Sen. Ben Obi who spoke shortly after calling for observation of a minute silence for the late media mogul Chief Raymond Dokpesi and Pa Simeon Soludo, appealed to all lovers of education and knowledge, to partner with them in promoting the legacies of the Late Dr Nnamdi Azikiwe.
Former President of the Senate, Chief Adolphus Wabara, Former Governor of Anambra State, Mr Peter Obi, were among the dignitaries that attended the event which also featured cutting of the 12th anniversary cake of the lecture series, award presentations, and dance presentations.