NITDA To Establish Zonal Headquarters In Enugu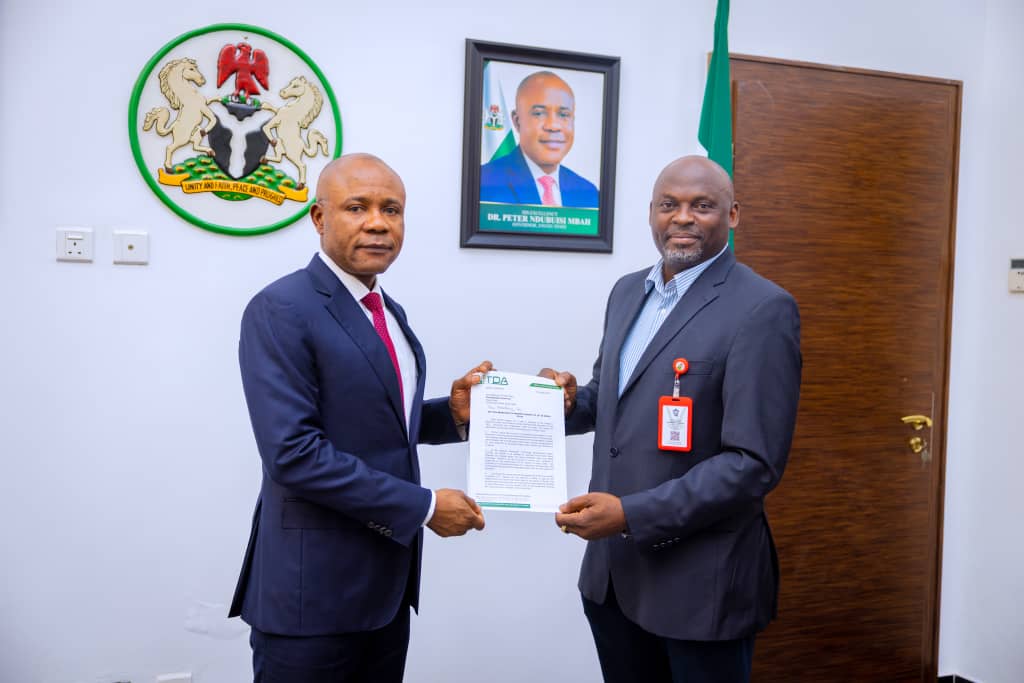 The National Information Technology Development Agency (NITDA) has officially conveyed the approval for the siting of its southeast zonal office in Enugu to the state government, even as Governor Peter Mbah commended the agency for considering Enugu as strategic for the project.
The approval was contained in a letter submitted to the governor, Wednesday, by the Director General of NITDA, Mr. Kashifu Abdullahi, at the Enugu Government House.
The Director General, who was represented by NITDA's Director of Research and Development, Engr. Collins Agu, said the decision to site the office was necessitated by strategic consideration and the role the state has been playing in the sphere of information and communication technology.
Reacting, Governor Mbah expressed delight over the development, saying the office would not only serve the state but also remain strategic in serving the zone and the country at large.
Calling the siting of the office a welcome development in the zone, the governor said the presence of NITDA would assist the administration in its pursuit to reposition the state as one of African leading tech cities.
"Just a short while ago, I received a letter from the National Information Technology Development Agency. The management has approved the siting of a befitting zonal office here in Enugu. This is something that is important to us as a state, considering what NITDA represents and how it connects to our goals in the ICT space. This will help up-skill our young people with the relevant digital skills.
"This is a major boost on our efforts to capture the critical mass of our youths in the digital space. I want to take this opportunity, on behalf of the people of Enugu State, to express our profound gratitude to the management and the Director General of NITDA for this decision to site zonal office here," the governor added.