Why I Don't Drink Or Smoke – Senate President, Akpabio Makes Shocking Revelation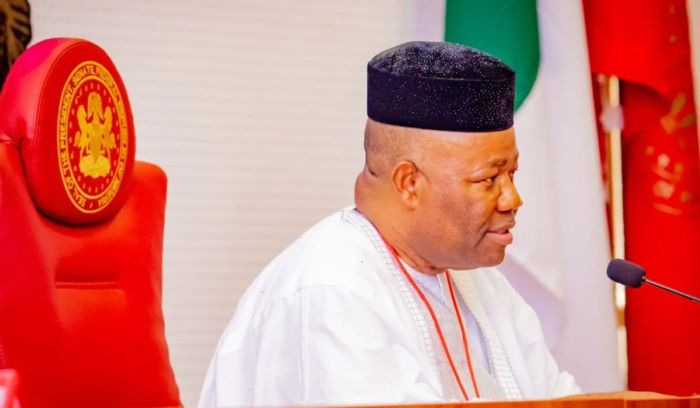 Senate President, Godswill Akpabio, has claimed that he never drank alcohol or smoked cigarettes in his life.
Akpabio made the disclosure while speaking to students of various secondary schools across the country who participated in the grand finale of the National Quiz Competition organised by the National Institute For Legislative And Democratic Studies.
He urged them to refrain from taking alcohol or engaging in smoking any form of substance that could be injurious and harmful to their health.
He said:
"You should strive to become visionary leaders in the future by abstaining from things that would truncate your dreams and goals.
"In my case, I have never smoked cigarettes or taken alcohol before. This is because, growing up, I listened to parental guidance.
"As a kid, I usually see a man who would stagger on the road and fall into the gutters. I asked my mum who told me it was because he was drunk."