Tinubu Appoints New ICPC Chairman, Secretary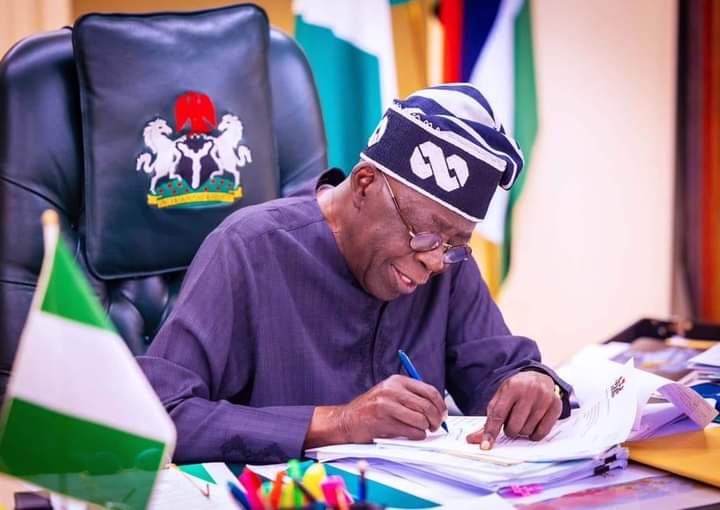 President Bola Tinubu has appointed Musa Adamu Aliyu as the new Chairman of the Independent Corrupt Practices and Other Related Offences Commission (ICPC).
The Special Adviser to the President, Media and Publicity, Ajuri Ngelale confirmed the appointment in a statement on Tuesday.
The President also approved Clifford Okwudiri Oparaodu as the Secretary to the Commission.
The statement reads, "The new Chairman of the ICPC is nominated for confirmation by the Nigerian
Senate, following the President's approval of the outgoing Chairman's request to proceed on pre-end of tenure leave beginning on November 4, 2023, ahead of the expiration of his tenure on February 3, 2024.
"The position of Secretary to the Commission does not require Senate confirmation and, therefore, by the directive of the President, the appointment of Mr. Clifford Okwudiri Oparaodu as Secretary of the Commission takes immediate effect.
"Dr. Musa Adamu Aliyu has embarked upon many far-reaching reforms as the Attorney General of Jigawa State since September 2019 and holds Bachelors, Masters and Doctorate degrees in Law. He was also named as a Senior Advocate of Nigeria-designate in October 2023.
"Mr. Clifford Okwudiri Oparaodu is a lawyer with over 30 years of experience and has served meritoriously in the public service as a Member of the Rivers State Judicial Service Commission and Chairman of the Caretaker Committee of Port Harcourt City Local Government Council.
"The President implores the new management team of the ICPC to always be above board as they discharge their duties without fear or favour concerning all matters before them."
Credit: Vanguard