I Was Occult Member – Catholic priest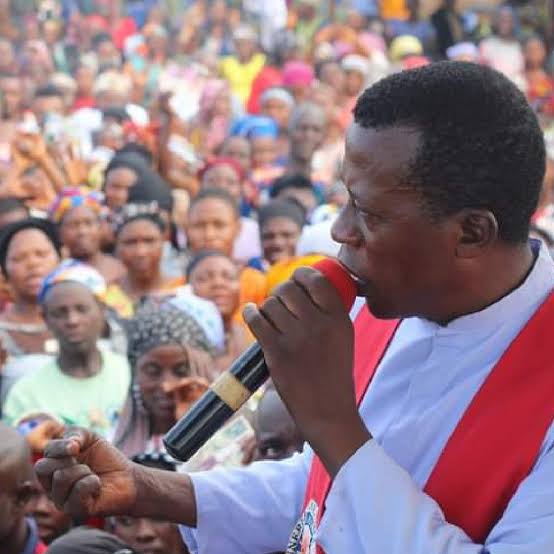 The cleric has been renowned for his exorcism and destruction of shrines in Enugu and beyond.
A popular Catholic priest in Nsukka Diocese, Enugu State, Rev Fr. Paul Obayi, has revealed how he became a Catholic priest after being a tout and a member of a secret cult.
Mr Obayi, popularly known as Father Okunerere, is the spiritual director of Okunerere Adoration Ministry in Nsukka.
Background
The cleric, on 8 October, threatened to quit the church over alleged oppression by the Bishop of the diocese, Godfrey Onah.
He had alleged, among others, that some Catholic priests, believed to be acting on the instruction of the bishop, had stormed his adoration ground on 7 October and broke his gate, with the intention to dispossess him of the property.
The priest, on Sunday, however, said he had decided to reconsider his decision to quit the church.
In a video clip uploaded on his ministry's official Facebook page on Sunday, the cleric explained although he had already decided where he would head, he rescinded his decision because of the "barrage of calls" he received after his threat.
Membership of secret cult
In another video clip, also uploaded on his ministry's Facebook page on Sunday, Mr Obayi, an associate professor, expressed anger at his fellow Catholic priests who allegedly stormed his ministry's ground and broke down his gate.
"Let no one remind me of (my past) yesterday. This person you are seeing was worse than any of you," Obayi began, apparently addressing the priests.
"I am a retired Onitsha tout. I used to play karate. I had my black belt. So those people who were kicking this gate, if I get you, I will rubbish your name," he said in a mixture of Igbo and English languages.
Onitsha is a town in Anambra State, where the priest resided earlier.
The cleric, subsequently, spoke of his membership in a cult group.
"All of you who are cult people. I was the secretary of the occult kingdom in 1985 (and) 1986. Why are you throwing me back to the old time," he said.
He did not, however, give the name of the occult group.
The cleric has been renowned for his exorcism and destruction of shrines in Enugu and beyond.
'How God called me'
Obayi said he was later called by God at a time when he had no intention of becoming a priest.
"God called me directly when I was in an office saying, 'Paul Paul, why not go to seminary school?'" he narrated.
Obayi said, after hearing the call and being utterly confused, he enquired about Catholic priesthood and seminary school, a place where would-be Catholic priests are trained.
The cleric said, at the time he accepted the call to become a Catholic priest, he had no one to train him in the seminary.
"I said (to God) if it is true that your hand is in it (call to the priesthood), raise somebody who will sponsor me," he recalled.
He said he subsequently flagged down a car for a lift and the car owner surprisingly asked him to consider enrolling into the seminary with a promise to take care of his tuition and other needs.
"The man was an ex-seminarian," he said, promising to give details of his priesthood journey "next week."
Credit: Premium Times