Mbah To Deliver Keynote Address At Trade And Investment Forum In Jakarta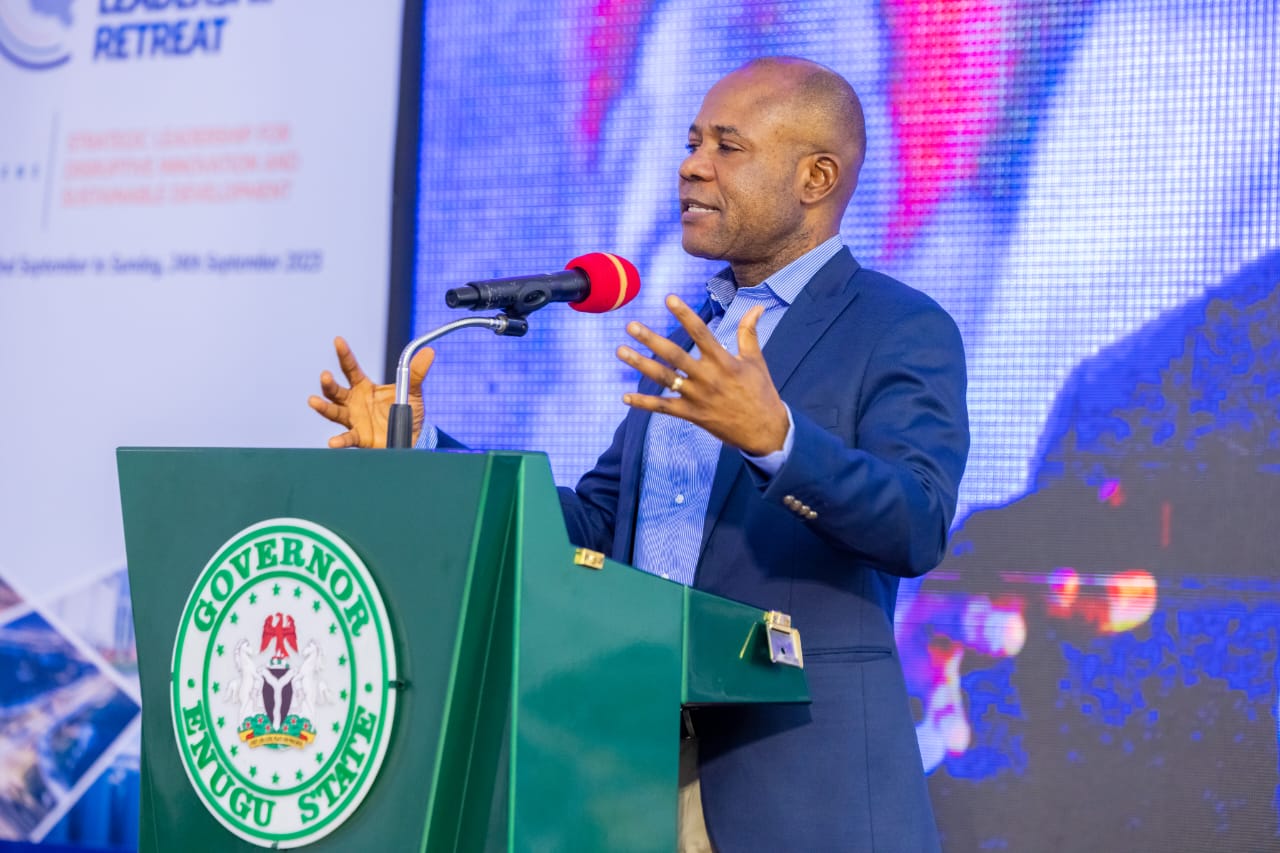 Governor Peter Mbah of Enugu State will give the keynote address at the Nigerian Indonesian Trade and Investment Forum scheduled for Jakarta, Indonesia this October as the state and the Indonesian government pursues mutual prosperity, capital flows, and diversification of Indonesian industries into Enugu State.
This was made known at a world press conference organised by the Nigerian Indonesian Chamber of Commerce and Industry (NICCI) in Lagos where the Secretary to the State Government (SSG), Prof Chidiebere Onyia; President of the Nigerian Indonesian Chamber of Commerce and Industry, Mr. Ishmael Balogun; and Director, Indonesia Trade Promotion Centre, Lagos, Hendro Jonathan Manurund, spoke on the huge trade and investment potentials between Nigeria and Indonesia.
Speaking, Prof. Onyia said the forthcoming Forum themed "Rediscovering Business Potential in Nigeria", was aimed at exploring and stimulating greater trade and investment between Nigeria and the southeast Asian nation across key sectors such as agriculture, energy, power and transport sector.
Onyia said that Enugu stood to benefit greatly from the Forum given the state's abundant resources and potentials, stressing that the state was poised to "become Nigeria's most remarkable success stories driven by industrialisation and structural economic transformation, responsible public financial management, robust growth in trade and investment, and sustainable and inclusive infrastructural development".
"Enugu is blessed with untapped natural gas reserves and our vast natural gas reserves have imposed a responsibility on Enugu to drive the Nigerian green economy transition.
"Enugu is one of the first states to attract investment in Compressed Natural Gas-powered buses and the state has the potential to be a leader in the clean industries of tomorrow," he added.
He assured that the state was robustly de-risking the investment climate, and addressing bottlenecks that undermine investment growth and profitability.
On her part, the Enugu State Commissioner for Trade, Investment and Industry, Adaora Chukwu, said the state's partnership with the Indonesian government was based on Governor Peter Mbah's initiative to move the state from a $4.4 billion dollar to $30 billion dollar economy.
"Nigeria hopefully will gain and attract investment, industries and capital in the partnership and for the Indonesian government, it will be a mutual prosperity effort, with Enugu State giving expertise in some areas," she said.
While Mandurun, who heads the Indonesian Trade Promotion Centre at the Embassy of Indonesia in Nigeria underscored the gains of greater economic collaborations between both countries, the President, Nigeria Indonesia Chamber of Commerce and Industry, Mr. Balogun, noted that investments between both countries had grown from $2.6 billion in 2021 to $4.6 billion dollars in 2022.
He, however, said that both countries had the potential to do much more, hence the trade and investment forum billed for Jakarta in October.
"We have a very robust line up of participants both from the public and private sectors from Nigeria and Indonesia.
"Areas of focus include, but are not limited to manufacturing, renewable energy, power generation, infrastructure development, health, agriculture, transportation, mining, digital economy and much more.
"This will be followed by a government to government, government to business and business to business roundtable discussions to further foster sustainable collaborations and fruitful partnerships", he said.
He added that the event in Indonesia would witness the signing of Memorandum of Understanding (MOU) by the participants to grow the economies of both nations in leaps and bounds.
Also at the media event was the CEO of the Enugu State Investment Development Authority, Dr. Sam Ogbu-Nwobodo.