Don Cautions Professors Against Fraud, Corrupt Practices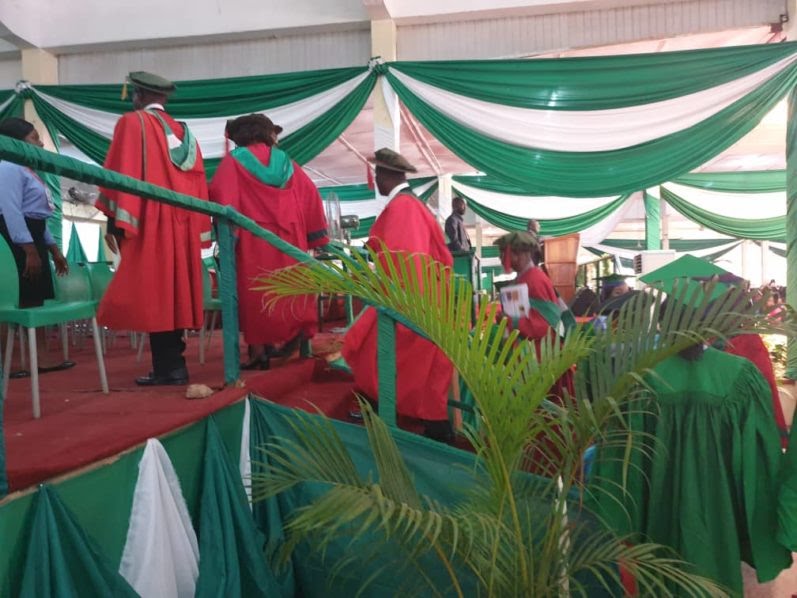 A professor of Animal Genetics, Mike Iloeje, has charged Nigerian professors to lead by example and create the desired change needed in the country.
Iloeje, emeritus professor of Animal Genetics at the Federal University of Technology, Owerri (FUTO) made the call at the 2nd Enugu Independence Lecture Series held in Enugu on Tuesday.
The lecture series was organized by a group called the Agbaja Professors Worldwide to mark the 63rd Independence Anniversary with the topic "How Far Nigeria and Nigerians at 63?".
The don expressed dismay that professors in higher institutions had not lived to the desired expectations from the citizenry noting that they had been involved in allegations of fraud and corrupt enrichment.
According to him, can we really not stamp out from our universities the cankerworms of sex-4-grades, examination malpractices, jaundiced appointments and promotions, misappropriation and embezzlement of funds?
"Is it not true that our election umpires either as returning officers, resident electoral commissioners, or chairmen at the national level are many a time selected from the professorial class?
"Ministers, commissioners, secretaries to government, chiefs of staff, chief executives of MDAs, registrar of JAMB among others are routinely chosen from members of the professorial class.
"How many of these our fellow professors have completed their tenures without allegations of fraud and corrupt enrichment? Have we shown exemplary integrity? he queried.
Iloeje, a former Rector of the Institute of Management and Technology (IMT),Enugu, urged professors to contribute their quota to make Nigeria's dream possible by creating the desired change to move Nigeria from being a country to being a nation.
In a paper presentation, a onetime Science and Technology Minister, Prof Barth Nnaji emphasized the need for governments to be more inclusive in the country's management than exclusive .
Speaking on the topic "The Socio-Political and Economic Consequences of the Politics of Sectional Domination and Marginalisation in Nigeria", Nnaji said that the policy of inclusion was the only way to achieve economic, social and technological progress.
He listed the advantages of inclusion to include synergistic economic growth, political stability, unity, sustainable development, progress and love among all groups among others.
"For a nation of 205 million people from 350 ethnic groups who belong to different religious traditions, it is extremely risky to practice sectionalism," the robotic engineer said.
While commending the Agbaja professors for organizing the event, Nnaji called on all sections of Enugu State to advocate for accommodation, tolerance and inclusion for economic development.
Earlier, the chairman of the Agbaja Professors, Prof Chike Anibeze, said the group was an umbrella for all professors of Agbaja extraction of Udi and Ezeagu Local Government Areas of Enugu State.
Anibeze said the group functioned to promote education and learning related activities in Agbaja land adding that it had instituted an annual prize for outstanding personalities in defined areas of economic and educational development.
Highlights of the event were presentations of the Okibe Prize to distinguished personalities including Rev Ugochukwu Chime, a surveyor and real estate developer, Mr Kingsley Eze, an IT expert and CEO, Tenece Holdings Ltd and Chinedu Ochinanwata, a professor of Digital Economy.