World Food Day: Farming Plays Pivotal Role In Growing Enugu Economy – Gov. Mbah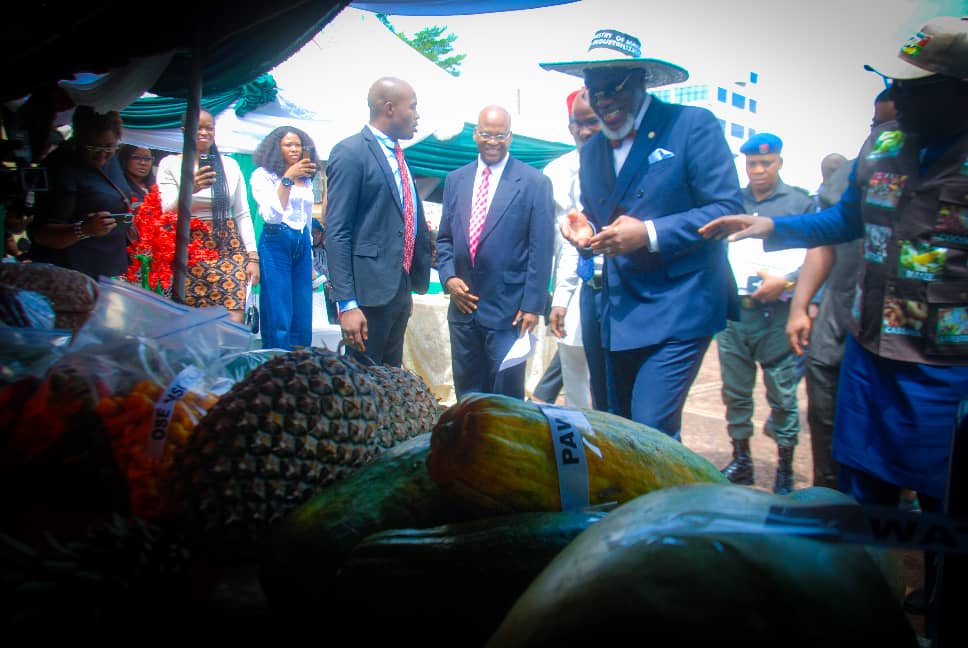 Gov. Peter Mbah of Enugu State says farming plays a pivotal role in his administration's quest to grow the economy of the state.
Mbah disclosed this during the flag off of the 2023 World Food Day organised by Enugu State Ministry of Agriculture and Agro-Industrialization in collaboration with the state committee on food and nutrition in Enugu on Tuesday.
The theme of the event is "Water is life, Water is Food and Leave No One Behind."
The governor, represented by the Secretary to the State Government (SSG), Prof. Chidiebere Onyia, said that one of the key things he set out was to see the state's Gross Domestic Product (GDP) increase from N4.4 billion to N30 billion.
He said that the implementation of the increase was the reduction and elimination of poverty, saying that farming was going to be a very critical tool for the state to eliminate poverty.
"Farmers will begin to take their rightful position in the society," he said.
According to the governor, the number of farming products displayed during this flag off showed that the state has comparatively advantage and it is quite heartwarming.
He added that his administration had the vision to support agriculture as key economy enabler.
In his welcome address, the state's Commissioner for Agriculture, Mr Patrick Uburu, said that the World Food Day served as global reminder of the intricate connection between water and food as it underscored the indispensable role that water plays in ensuring food security and nutrition for all.
Uburu expressed his joy over the achievement of Mbah's significant milestone in water provision in various parts of the state.
He said that with reliable access to water, farmers in the state could engage in year round farming activities, increase crop yields and diversify their agricultural practices.
"This will not only enhance food production but also contribute to rural development, poverty eradication and improve livelihoods," he said.
The Chairman of Enugu Farmers Association, Mr Romanus Eze, lauded the governor for developing cluster farmlands in three different locations in the state and for being an agricultural friendly governor.
Eze assured the governor that the farmers in the state were ready to work, urging the farmers to work hard so as to have enough food in the state.
Prof. Elizabeth Ngwu, Nutrition Department, University of Nigeria (UNN), lauded Mbah for his plan to make the state free from hunger.
According to Ngwu, the World Food Day is to provide opportunity for government, non governmental and individuals to think about the problem of hunger which is affecting up to 9. 2 per cent of the world population.
She urged everyone to come together and find how to free the state from hunger.