We'll Support Arts To Stimulate Local Economy – Enugu Tourism Board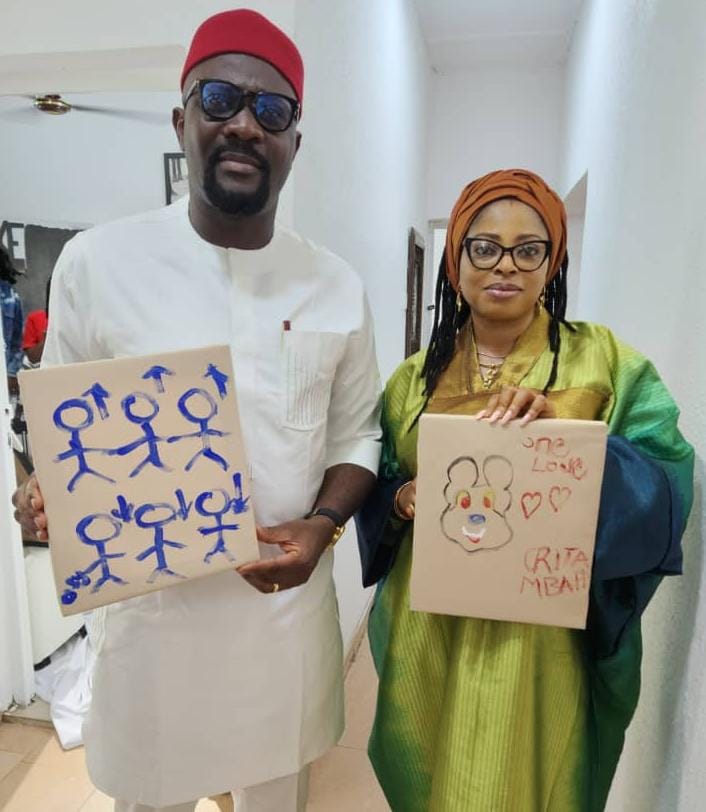 The Chairman of the Enugu State Tourism Board, Dame Rita Mbah, says the government will give full support to arts curators and gallerists to stimulate the local economy.
Dame Mbah gave the assurances at the opening of an arts gallery, Kachi James Gallery in Enugu at the weekend.
"Art galleries are always a welcome idea because they not only boost tourism by attracting a lot of visitors, they also generate jobs and stimulate our local economy through patronage of artworks.
This is why the Enugu State Tourism Board strongly supports this great effort by Kachi James Gallery.
"I therefore encourage our artists and lovers of arts, and businesses to key into the great opportunity being created by the administration of Governor Peter Mbah to open galleries and other art-related businesses because Enugu is now open for business" she said.
In her remarks, the proprietress of the gallery, Kachi Aghasili, predicated the establishment of the gallery on her love for arts and intellectual property and the promising business environment in Enugu, adding that the state had a massive mixture of arts and history to sustain the business.
She said she was intent on giving opportunity to up upcoming artists who did not have the big names to fit into the existing ones.
"We want to give emerging artists an opportunity to be seen, heard, and discovered", she stressed.
Meanwhile, Senator Osita Ngwu, who graced the unveiling of the gallery hailed the contributions of the private sector to the growth of the arts industry, adding that it was another way of propagating the Igbo principle of thinking home also known as "Aku Ruo Ulo".
"I am very happy with what I have seen today. Kachi James just showed the substance she is made of by bringing this art gallery to Enugu. It is a private initiative and I commend it completely", the senator representing Enugu West senatorial district said.