US Based Nigerian Unveils Private Art Gallery In Enugu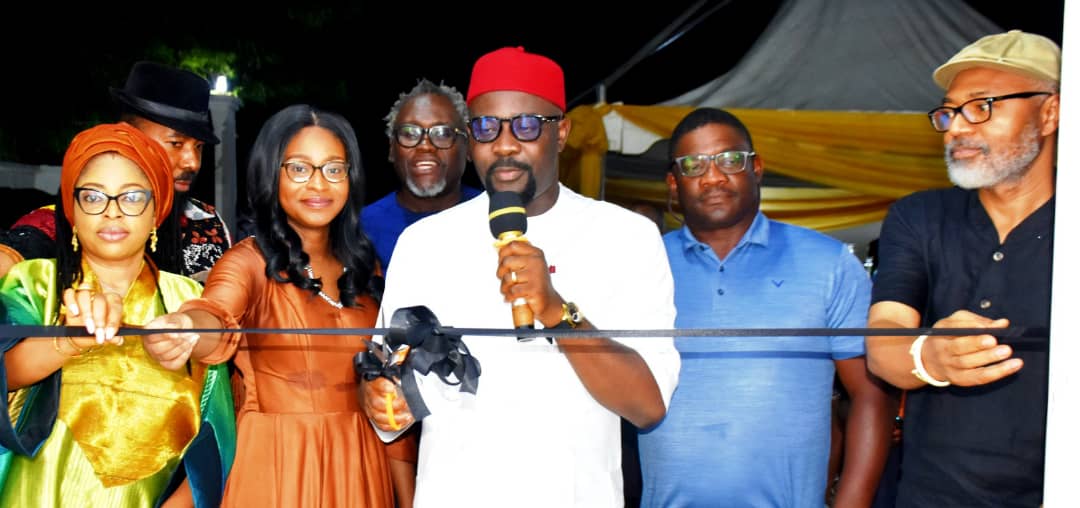 A US based Nigeria woman, Miss Kachi Ikwuegbu, on Sunday unveiled  "Kachi James Gallery" for promotion of art work in Nigeria.
The gallery which is located at 1, Snapp Drive, Independence Layout, Enugu is said to house art work from all kinds of artists in the country.
Speaking at the event, Ikwuegbu who is the founder of the gallery and hailed from Anambra State, said her love for arts and intellectual property motivated her to establish the gallery.
She said the gallery would help her and her team to discover and harness talents in artistic work both  in Enugu State and beyond.
Ikwuegbu who doubled as a lawyer in the United States of America, said the the gallery was unique because the space was open to all level of artists.
"In our exhibition today, we have  some art work from  amateurs, professionals, students and others from some legendary artists.
"Enugu is the right place as there is no other city that has combination of art and history to back it up like Enugu and it  has a great cultural heritage.
"Other gallery focuses on specific private and renowned artists but we want to present a space where everyone can be seen, heard and be discovered as  Kachi Gallery present proper and fair representation of all artists," Ikwuegbu said.
Unveiling the gallery, the member representing Enugu West Senatorial District, Sen. Osita Ngwu, hailed the private sector's contribution to the development of arts in Nigeria.
He said the nation had achieved economic growth in various arts through the enormous contributions of the private sector.
The lawmaker expressed optimism that it would motivate youths who had interest in arts to know where to exhibit their pieces of works.
"I'm very happy with what I have seen today. Kachi James just showed the substance she's made of by bringing this art gallery to Enugu,  a private initiative and I commend it completely.
"This is what the Igbo call 'Aku Ruo Ulo' which means investing at home. This shows that when you have a part of your investment to where you come from, it shows you have your heart where you come from.
"I'm hoping that this gallery is going to motivate more youths, who have the talents for arts but lack the exposure such as this," he said.
He stressed that, "With the number of arts enthusiasts that have trooped into this place to have a look at the colourful paintings, it gives the motivation that they can actually make a living from painting.
"I commend Kachi James for this initiative, which is a platform to motivate young artists. It's good to follow your dream and live it in all you do," he said.
The senator expressed happiness with the contributions of the private sector like Ikwuegbu in promoting work of art.
According to him, with the effort of the state government, and the contributions of some of us in the legislature, there will be a new paradigm shift for arts in Enugu and South-East.
The Enugu State Commissioner for Arts and Culture, Dame Ugochi Madueke on her own, said the gallery is poised to build a museum where arts works would be showcased.
Commending Ikwuegbu,  Madueke said  the Enugu State Government was doing all it could to promote arts and culture.
"This is a welcome development. This will bring people into Enugu. We shall encourage our youths to emulate what Kachi has done and tap into it and let's all us of us work to make Enugu a destination," She said.
NAN