Mbah Pledges Continued Partnership With FG To Fix Dilapidated Federal Roads In Enugu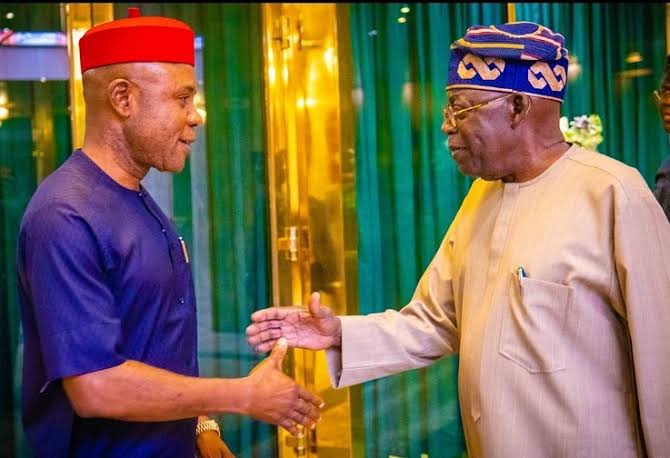 Gov. Peter Mbah of Enugu State has pledged continued partnership with the Federal Government to fix dilapidated Federal roads in the state.
The Commissioner for Information and Communication, Mr Aka Eze Aka,  disclosed this on Monday in Enugu in a statement made available to the media.
He said the governor had also expressed his readiness to partner the federal government and international agencies in driving the economy of the state.
Aka debunked rumours that the ongoing federal roads construction and reconstruction in the state were attracted by some opposition stakeholders from Enugu State.
According to the commissioner,  Enugu State Government had special understanding and relationship with the President Bola Tinubu-led Federal Govrrnment as well as Minister of Works, David Umahi.
He recalled that on assumption of office, Mbah, visited President Tinubu on matters about the development of the state, including the 9thMile-Obollo-Afor–Makurdi expressway.
"On Sept. 5, Umahi visited Enugu while monitoring the ongoing reconstruction of some federal roads in the state.
"During the tour he paid a courtesy call on the governor, where the governor drew his attention to the conditions of roads in Enugu and solicited the intervention of the Federal Government.
"The minister also in his recent visit to the scene of the collapsed bridge for an on-the-spot assessment, assured the governor of his support and thanked him for his initiative in dualising the Enugu to Abakaliki town road," Aka said.
He added that all these had started yielding results given the ongoing reconstruction of federal roads in the state.
He urged those peddling falsehood  in the state not to distract the governor on the good works he was doing. (NAN)