A Pathetic Desperado Can Never Be Nigeria's President – Reno Omokri Blast Peter Obi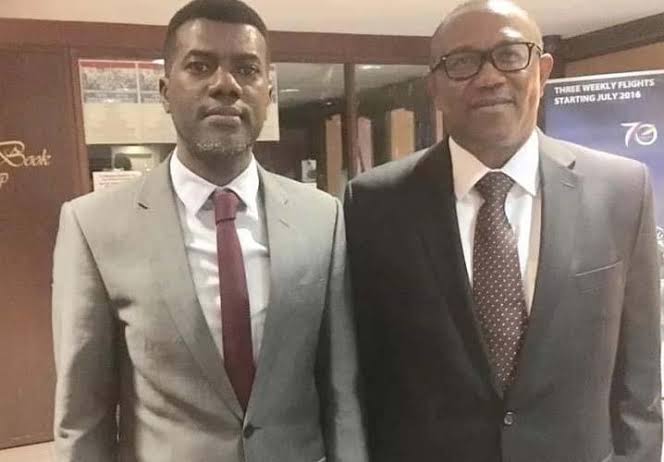 Socio-political activist, Reno Omokri, on Wednesday posited that the 2023 Labour Party's (LP) presidential candidate, Peter Obi, will never be Nigeria's President.
Omokri who described Obi as a pathetic desperado, was reacting to the former Anambra State Governor's world press conference on the ongoing certificate saga of President Bola Ahmed Tinubu.
During the press conference, Obi said the world would see Nigerians as fraudsters, forgers, and identity thieves due to claims of Tinubu forging his certificate, hence, Tinubu should reintroduce himself.
Insisting that Tinubu attended the Chicago State University, Omokri wrote via X:
"Peter Obi is just a pathetic desperado. So, because of false allegations that President Bola Tinubu did not attend Chicago State University, the world now views Nigerians as fraudsters? Really?
"So, when President Obama faced false allegations of not being born in America, the world looked at all Americans as fraudsters?
"Bola Tinubu, a male, was admitted, attended and graduated from Chicago State University. I went there and verified it. It is true. Deal with it.
"You made a false allegation and want to blame the person you lied against? Your proven Pandora corruption did not give Nigeria a bad name, but this does?
"You will NEVER be President of Nigeria, Peter Obi. "