Trouble For Touts in Anambra As Soludo Launches Special Squad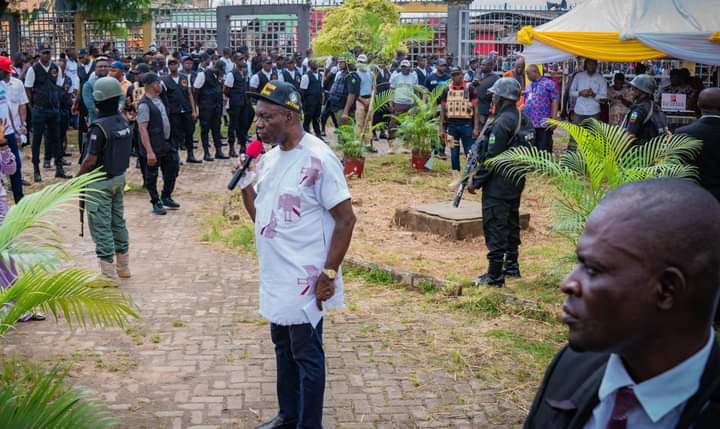 In order to curb the menace of touting in Anambra State, Governor Chukwuma Soludo on Monday launched anti-touting Squad.
Governor Soludo who performed the function at Upper Iweka, Onitsha, warned that the days of touts in the state are numbered as a full-blown war has been declared against them.
Soludo pointed out that in an environment where lawlessness has become a culture, bringing back law and order will be difficult, hence the reason for the exercise.
The Governor explained that beyond the launching of the policy, the state government has anti-touting legislation before the state Assembly.
He noted that working with security personnel, the squad will operate in the five local government areas of Onitsha North, Onitsha South, Ogbaru, Idemili North and Oyi and systematically reach the entire state.
The Governor directed that henceforth, any market where touts operate, will get their union disbanded and reiterated his warning for non-collection of taxes of any from hawkers, petty traders, wheel barrow pushers, among others.
Commissioner for Homeland Affairs, Chief Chikodili Anara, Commissioner for Youth Development, Mr. Patrick Aghamba, their Information counterpart, Sir Paul Nwosu, Special Adviser to the Governor on Security, AVM Ben Chiobi, Transition Committee Chairmen, among others attended the function.