Soludo Swears In New Finance Commissioner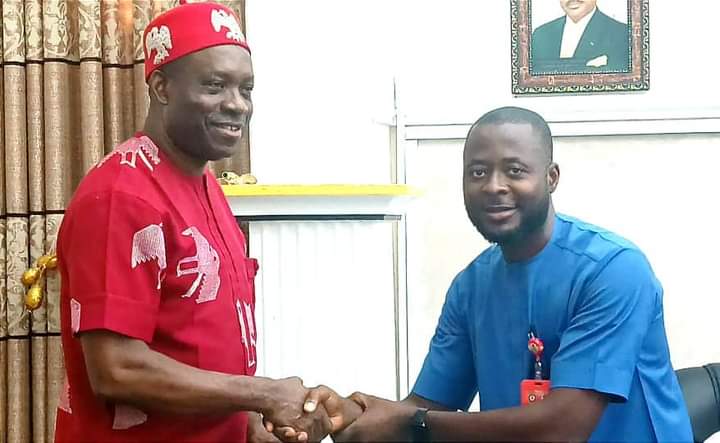 Governor Chukwuma Soludo has sworn-in Mr. Izuchukwu Okafor as the Commissioner for Finance.
Governor Soludo performed the function at the State Executive Chamber, Government House, Awka.
The Governor asked him to prioritize the objectives of fiscal discipline, revenue expansion, investment attraction, accountability and transparency, and reminded him that his actions in the role will not only affect the present, but the also the future.
He tasked him to be committed to delivering on the objectives and leaving a positive legacy for the state.
Swearing-in proper and official induction into the Executive Council formed the highpoint of the brief ceremony.
Recall that last week, following the Governor's nomination, the Anambra State House of Assembly confirmed Mr. Izuchukwu Okafor as Commissioner-designate for Finance.
Mr. Okafor is a seasoned financial expert with many years of experience in the banking and finance industry.
He has worked with some of the most prestigious financial institutions in the country and has also held key positions in the state government including as former Senior Special Assistant to Governor Soludo on Finance and Audit since July, 2022.
Mr. Okafor was also a Deputy Manager of Financial Operations and Audit, at Central Bank of Nigeria (CBN) from July 2020 to June 2022.