Protest Rocks Anambra LG Over Incessant Killings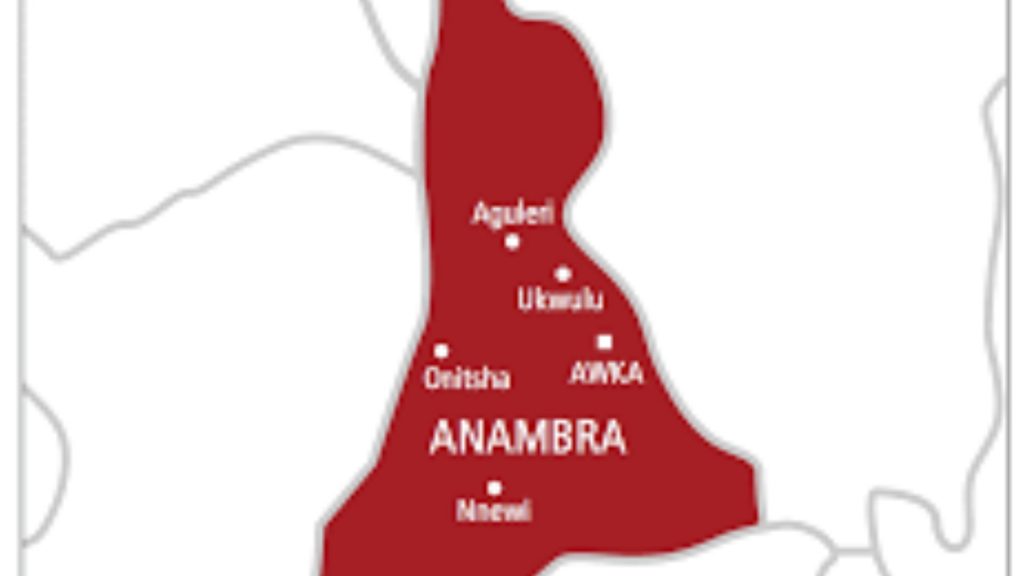 No fewer than 100  women from Ogwuaniocha community in Ogbaru Local Government Area of Anambra State, on Thursday, marched round Onitsha and the environs to protest against "incessant killings, abductions and destructions of property" by gunmen in their community.
The women, mostly in their mid-50s and the elderly, claimed that no fewer than 20 persons have so far been killed and many others sustained various degrees of injuries since "unknown gunmen" operating under the name of "Lion Squad" overran their community.
They alleged that the "killer" squad had in 2021 abducted their monarch, Igwe Oliver Nnaji, whose whereabout is still unknown till date.
One of the women leaders, Nkemdilim Onwurah, said  fresh attacks by the "Lion Squad" started last Friday, a situation which has forced people to flee the community.
Onwurah said, "We are women of Ogwuaniocha community which has a common boundary with Oguta in Imo State. It is an oil-rich community which made Anambra to become an 'oil producing' state, thereby making Anambra to be placed among the states getting the 13 per cent oil derivation fund on a monthly basis.
"But despite this massive insecurity and killings, the state government has abandoned the community to these criminals. Only the area where the oil company operates from is the place being protected by security operatives, the rest areas have been overrun by these gunmen, who fled from Orsu, Lilu, Ihiala communities.
"These gunmen have found a safe haven in our community because their camps in Ihiala, Orsu, Lilu, are being bombarded by security operatives. We are using this opportunity to call on the Anambra State government to come to our rescue. Out houses have been destroyed, people are fleeing the community. Most families are hiding in the bushes right now.
"Last Friday, the unknown gunmen led by the Lion Squad invaded the bushes where some of these families are hiding, killing over 20 people and injuring many others. Our injured kinsmen and women are in the hospitals right now receiving treatment.
"We also submitted a petition to Governor Chukwuma Soludo on Wednesday. This is to draw his attention towards our plight. We also written to the police headquarters in Awka to notify them of our plights. They should come to our rescue by stopping these killings.
"Our children no longer go to school, markets no longer operate, economic and commercial activities are on a standstill because of these criminals holding the community hostage."
Another protester, Cecilia Okonkwo, noted that the same criminal elements operating under the "Lion Squad", had in November 2021, reportedly kidnapped the traditional ruler of the community, whose whereabout is still unknown date.
According to Okonkwo, the criminals who fled Ihiala and Orlu axis are now currently camping in some places in their community called "Longinus Camp," "Ose Mkpuruosisu," "Onuiyi Camp," and "Usham Ogwuaniocha Annex" to terrorise the people of the area.
She lamented that the latest onslaught against the community had taken place between Thursday, October 19, and Friday, October 20, when a combined team of the terror gangs and Lion Squad emerged from their bush hideout, swooped on some innocent citizens, beating them to stupor and thinking that they were dead, left them, and dispersed.
Also contributing, Ngozi Freda, who spoke amidst tears rolling down her cheeks, recalled how the terror gangsters led by one Double Lion invaded the Igwe's palace on November 15, 2021, set it on fire, and kidnapped the monarch.
"The insecurity and killings in our community started as soon as oil was discovered in the community. These criminals formed an alliance with some opposition and seeking to hijack the control of the resources in the community. It is unfortunate that the state government has ignored our plight while only providing security to the areas operated by the oil company drilling oil in our community.
"We use this opportunity to appeal to the governor to come to our rescue. We believe he is a listening governor and he will listen to us," Freda added.
However, when contacted about the development, the state police public relations officer, DSP Tochukwu Ikenga, said he was not aware of the insecurity and killings in Ogwuaniocha community at the time of filing this report on Thursday.
Source:Punch