Nri Kingdom set to celebrate annual new yam festival (See details)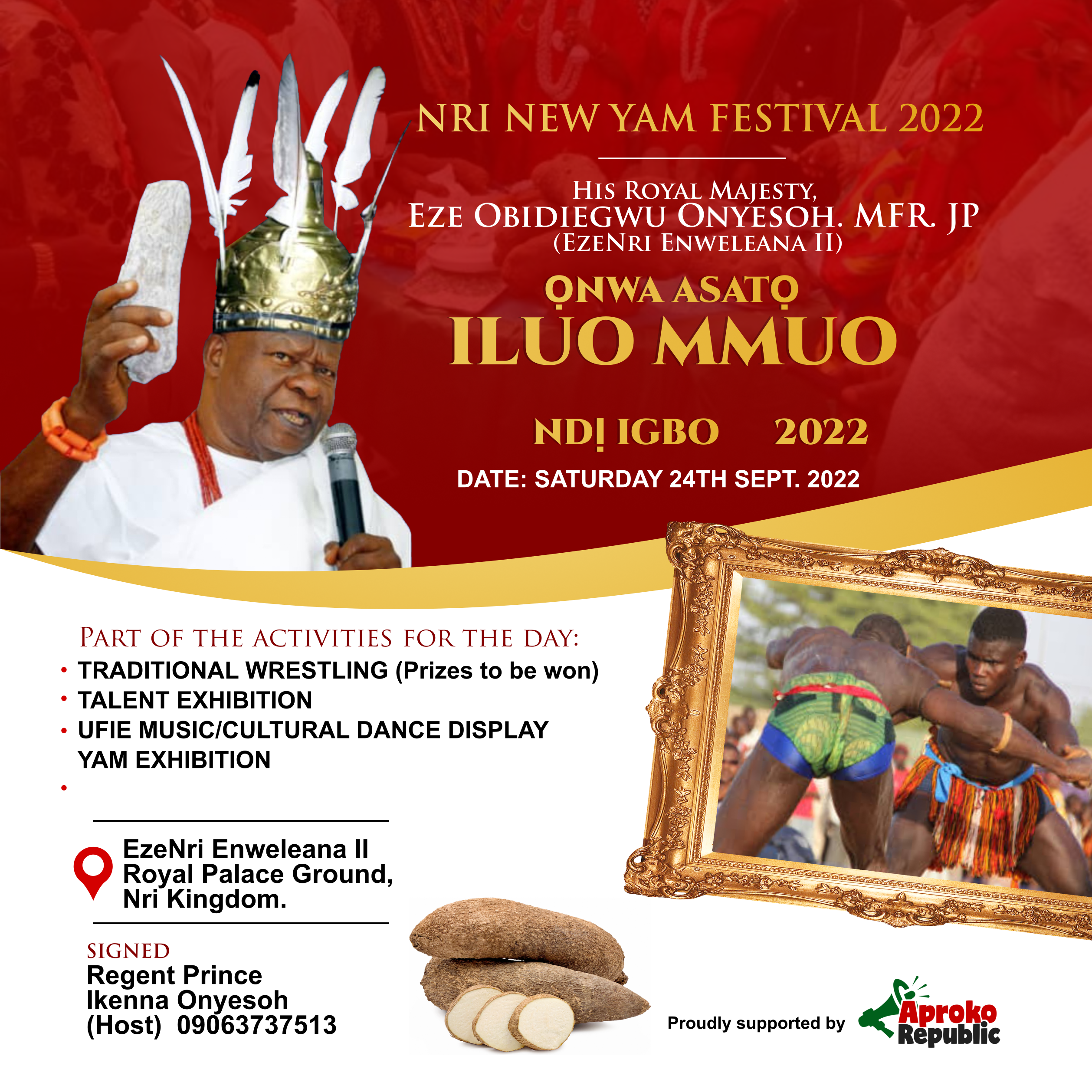 Nri, an ancient Kingdom in Anambra state is set to celebrate their annual new yam festival, on Saturday, the 24th Day of September 2022.
The new yam festival also known in the Kingdom as ilu mmụọ, is set aside to celebrate the bountiful harvest the God of the land has blessed the indigenes with.
This celebration which is traditionally done on the 8th month of Igbo lunar calendar, will be taking place at the palace of his royal Majesty Eze Obidiegwu Onyesoh on the 24th of September. Amongst the activities scheduled for the day include the traditional wrestling competition, new yam exhibition, talent exhibition, and many more.
The event to promote the rich cultural heritages of Igboland.
The event which also doubles as an Avenue to promote the rich cultural heritage of Igboland will be hosted by Prince Ikenna Onyesoh, the Regent of Nri Kingdom, as he uses this medium to invite the general public to celebrate with his people on this auspicious day!
See Banner for more details.