JUST IN: Lagos Govt Shuts Down Alaba International Market, ASPAMDA, BBA, Other Markets In Trade Fair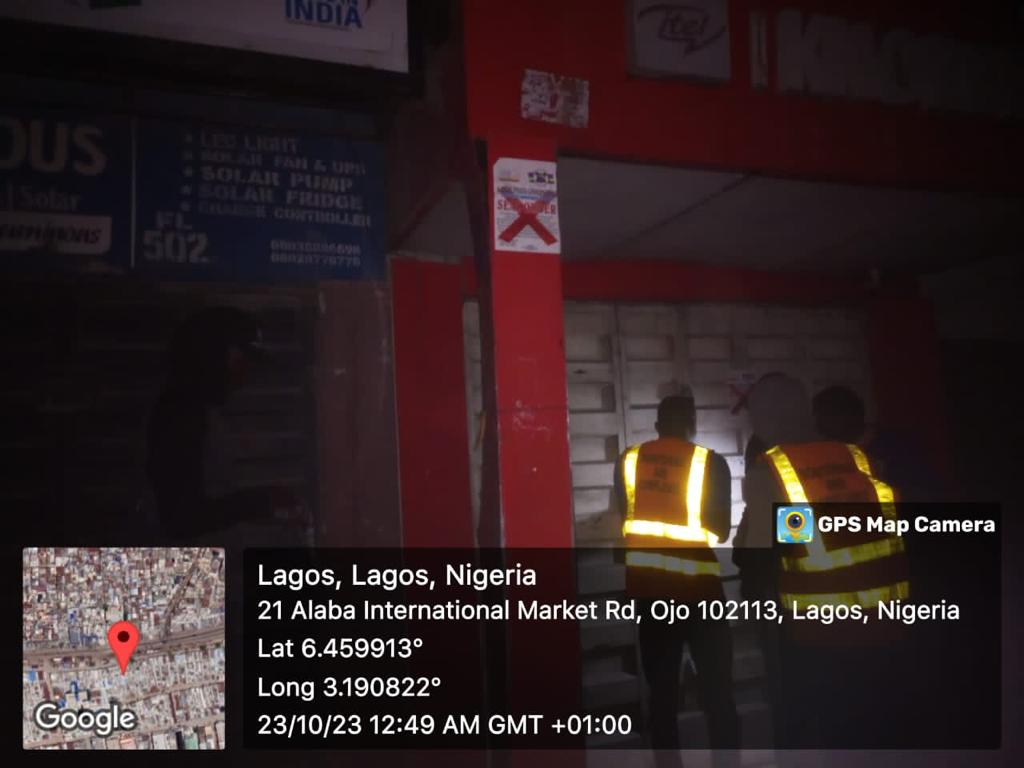 The Lagos State Government has shut down the Auto Spare Parts and Machinery Dealers Association, ASPAMDA, BBA and other markets within the Lagos International Trade Fair Complex, in Ojo Local Government Area of the state, over alleged environmental infractions.
The state government in the early hours of today October 23, also shut down the popular Alaba International Market over environmental offences.
Officials of Lagos Waste Management Authority, LAWMA) in partnership with the Lagos Task Force on Environmental Sanitation and Special Offenses and Lagos Environmental Sanitation Corps, LAGESC, carried out the enforcement as part of the ongoing clampdown on Environmental nuisance.
Disclosing this to newsmen, the Director, Public Affairs, the Ministry of Environment and Water Resources, Kunle Adeshina, said the agencies carried out the directive given by the Commissioner for Environment and Water Resources, Tokunbo Wahab.
"Following the directives of Honorable Commissioner, Ministry of the Environment and Water Resources, HC MOE&WR, LAWMA Sunday 22nd October, 2023, shut ASPAMDA, BBA and other markets within the Lagos International Trade Fair Complex. The enforcement was carried out by officials of Lagos Waste Management Authority (LAWMA) in partnership with Lagos Task Force on Environmental Sanitation and Special Offenses and Lagos Environmental Sanitation Corps (LAGESC) for poor waste disposal practices, non-payment for waste disposal and general environmental sanitation infractions