Imo LP Guber Candidate Convoy Attacked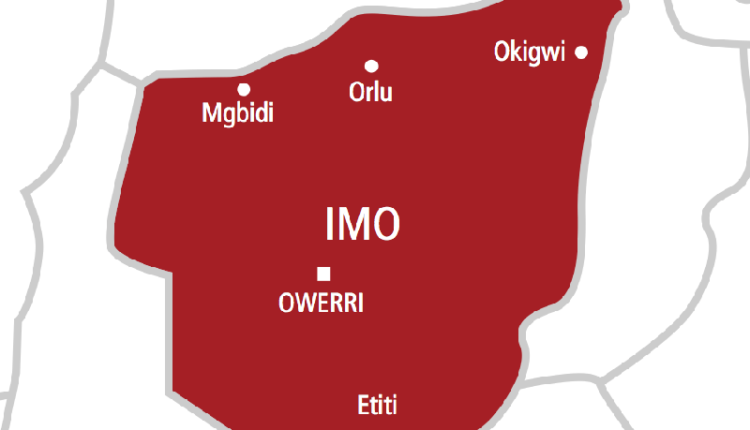 Tragedy was averted on Sunday when the convoy of the Labour Party's gubernatorial candidate for Saturday's governorship polls in Imo State, Senator Athan Achonu, escaped death by the whiskers.
The LP candidate it was learnt on his way to honour an invitation of the Anglican Diocese of Egbu Synod holding at St. Peter's Anglican Church, Obibiezena in Owerri North Local Government Area when his convoy ran into an ambush allegedly laid by the aides of Governor Hope Uzodinma, who had mounted a road block with an armoured personnel carrier (APC), an All Progressive Congress branded Siena and a Hilux truck.
One Oladimeji, a police officer attached to the Tiger Base Police Squad, Owerri, led the team of rough looking police men and gun weilding ebubeagu security operatives.
On approaching the road block, police officers in the Armoured Personel Carrier started shooting at the convoy but missed the wrangler jeep by the whiskers and hit the drivers' window of one of the bullet proof Lexus Jeeps in the convoy, which could have resulted in casualty if not that it was bulletproof.
Police men were shooting sporadically into the air full public glare in broad daylight.
It was learnt that not even the intervention of the Imo state Commissioner of Police, Mohammed Barde who it was said spoke to the police officer Oladimeji on phone could make him budge as he insisted that because Uzodinma was coming that way, he would not allow Achonu a thorough fare.
A young man identified as 'TAkPE' backed by the police was also shouting and threatening that the team to turn back else he will "destroy all the cars". This scenario caused so much panic among the women in the convoy.
However, to avoid further confrontation, the DSS and other security officials accompanying Senator Achonu exercised restraint and moved the candidate and his team to safety.
While speaking to newsmen in Owerri after the incident, the unruffled Senator Athan Achonu restated his commitment to take back Imo, he called on "Imolites to rise up and resist all form of oppression and harrassment from this failed government."
He also restated his commitment that no iota of intimidation will prevent him from liberating Imo from Injustice, criminality, police brutality, and corrupt leadership.
He said, "I wonder why I can't be allowed to go and worship freely. When they stopped us, they started shooting, I came down and I accosted one notorious Ola of Tiger Base Police Owerri, an officer alleged to be part of the many atrocities happening in the state and I asked him why are you blocking our access? Pointing at him, I told him I was going to expose his atrocities to the whole world. I also told him to leave the state immediately. If he (Ola) doesn't leave this state latest Monday, then I'll know that this government wants to annihilate us.
"I am putting the President, Bola Tinubu on notice to know what is going on here. This man wants to annihilate the entire state.
He should quickly redeploy heads of security agencies because they are not obeying orders. There is a killer sqaud in Ohaji Egbema. They call him "Kill and Bury." The people over there have been crying? It's lie a war zone.
"Look at what they did to the NLC President. This governor is going mad.
"My aid called the Director of DSS, who gave the phone to the Commissioner of Police who in turn requested to speak to the officer Ola. The man rebuffed the commissioner of police. Imagine a police officer ignoring the police commissioner.
"We have military, DSS, Civil Defence and the police. If they cannot protect us, then we better protect ourselves. "
Credit: The Sun