Governor Soludo's Wife Seeks Partnership With Anglican Women To Promote Positive Values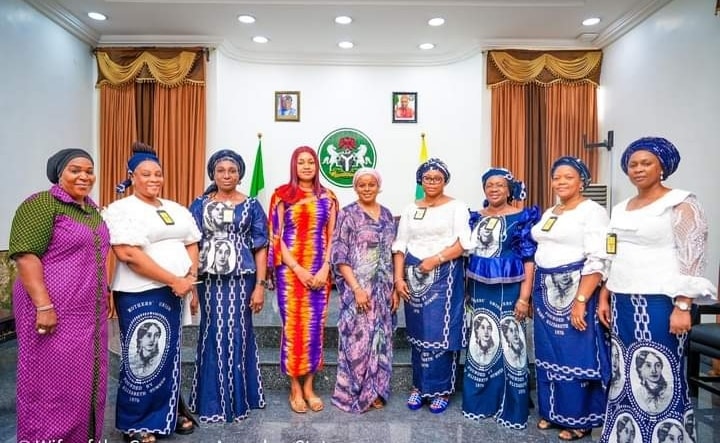 Nonye Soludo, the Wife of the Governor of Anambra State, says she will continue to mobilize women to lead campaigns for the institution of policies that favour women and children in the state.
Mrs Soludo made this known when the wives of Anglican Bishops in the Niger Province (Anglican Communion) paid her a courtesy visit at the Governor's Lodge, Awawbia.
The Niger Province comprises nine dioceses, covering the entire Anambra State and some parts of Enugu State.
Addressing the bishop's wives, Mrs Soludo said that the state government has opened up many social, health, educational and empowerment opportunities solely for women and youths in Anambra State.
While promising to continue to mobilize all Anambra women to lead conversations and actions for societal reforms, the governor's wife said that women are important to her ongoing advocacy to build a human society that works for the good of all.
She also urged the bishop's wives to use their leadership positions to educate women on the rules of healthy living and social sanity.
Informing them about the goals of her healthy living project, Mrs Soludo urged them to pay attention to the escalation of social decays in schools, and appealed to the cleric wives to help the crusade by teaching mothers their primary responsibility at home.
She restated her determination to make healthy living a common culture in all Anambra homes, and called for support to the development policies of the present administration in the state.
Earlier, the leader of the group and wife of the Archbishop, Ecclesiastical Province of the Niger and Bishop of Awka Diocese, Mrs Chioma Ibezim said that part of aims of the visit was to intimate her on their programmes and seek closer collaborations.
She described Mrs Soludo's healthy living crusade as a crucial intervention, and promised that they would take its messages down to their respective dioceses.
Wife of the Deputy Governor of Anambra State, Mrs Oluchi Ibezim was also present at the meeting.