Enugu Governor, Council Chairmen Consolidate 60/40% Projects Funding Partnership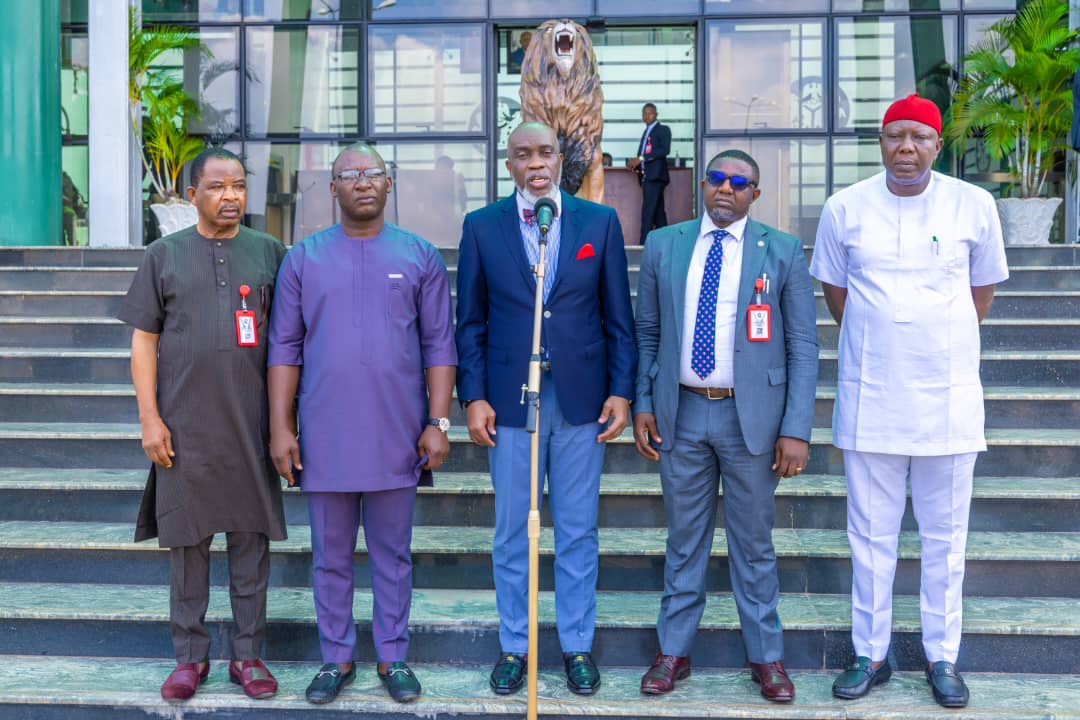 The Governor Peter Mbah administration and the 17 local government areas, Tuesday, consolidated the state government and local government projects funding partnership of 60 per cent and 40 per cent, respectively.
This is even as the state is building a 300,000 hectres of agricultural land banks across the state to trigger agricultural and agro-industrialisation in the state.
The Secretary to the State Government, Prof. Chidiebere Onyia made this known while briefing the Government House Press Corps after a meeting of the State Economic Planning Commission.
He, however, said the Commission would select from the projects already submitted by the council chairmen based on their expected impacts on rural economies.
He said: "What is important to note is that the governor is interested in opening up all the rural areas to enhance and catalyse all their economic activities and potentials.
"The chairmen have already submitted projects, but those projects will have priorities in their selection. What the Economic Planning Commission Executive Chairman and his team are doing right now is to look at the projects, especially projects like road projects, educational projects, security projects, and the things that align to the state economic growth targets.
Also speaking, the Chairman of the Enugu State Chapter of the Association of Local Governments of Nigeria (ALGON), Hon. Sydney Okechukwu Edeh said the funding partnership would trigger multiple capital development projects across Enugu State.
"The essence of it is that we must embark on projects that the state government will be proud of and the rural people will benefit well from", the ALGON Chairman stated.
On his part, the Commissioner for Agriculture, Patrick Ubru, said the government was working hard at de-resking land acquisition for agriculture by building 300,000-agricultural land banks across the 17 local government areas.
"What it means is that after that is done, we will now have specific places where we do our farming and in line with our desired crops in terms of the comparative advantages of each local government. And we also have lands for our forests reserves because that we are farming does not mean we are going to cut down the trees everywhere.
"The essence of the land banks is to help the state government de-risk the risk associated with land acquisition and encourage investors to come into the state and invest in agriculture.
"Meanwhile, a whole lot of that will be done. We have made significant progress in our cassava-to-ethanol value chain programme within this short period. We have cultivated over 100 hecters of cassava and soya in Aninri, over 50 hecters in Uzo Uwani and 60 hecters in Nkanu East", he said.