Still On The Outbursts of Fr Obayi, By Valentine Obienyem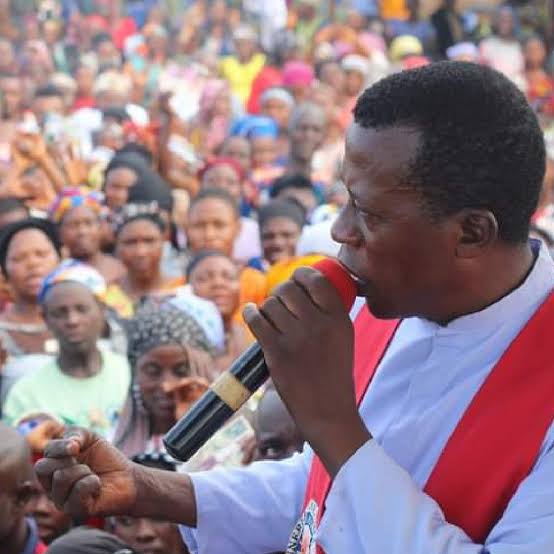 I have a strong passion for Church history, and my knowledge spans from the initial Church schism to the Reformation and continues through to the present day.
A significant factor contributing to issues within the Church was not primarily doctrinal; instead, it was rooted in disobedience, with clergy members defying the instructions of their superiors. As they gained the confidence of their followers, they became progressively more audacious in their actions.
Therefore, when some of us make every effort to stand by and support the Bishops, it's rooted in our conviction that their appointment to the bishopric was not without merit; they possess admirable qualities. If you have held a position of authority, you can better comprehend the challenges leaders face. I sometimes feel sympathy for bishops because, even within the ranks of the priests they lead, there are a few individuals, little (metaphor intended) demons without respect for the holy water.
I've just completed viewing the second video released by Fr. Obayi, in which he grappled with addressing every question from the public in response to his initial video. To provide further clarity, he even cited excerpts from the canon law.
I can assure you that if the Bishop were to share his perspective, although I don't anticipate he will, it might alter the views of some of us. In any case, wise elders never make judgments without hearing both sides of a story. What I can guarantee, at the very least, is that if we were to hear our Lord Bishop's account, we would likely be convinced that his actions are driven by a deep love for the Church.
Upon learning that the Diocese declined the offer of land from the Governor, it became clear to me that the Bishop was sending a message about the importance of priests refraining from indiscriminately using the Church's name to request favour from politicians. Our Lord Bishop must have had a specific message and lesson he aimed to impart!
Based on the information I've gathered, I can confidently state that Bishop Onah is endeavoring to maintain control over his priests to prevent them from turning into little demons we talked about who are terrorizing their bishops – pastoral care for the diocese. Seeing a willing partner in Obayi they are already venturing advice.
In his most recent video, Fr. Obayi attempted to defend the notion that Diocesan priests are not restricted from owning property. He cited Can. 278, which states that "Secular clerics have the right to associate with others for the purpose of pursuing ends which benefit the clerical state." I find his interpretation to be quite mistaken. Is it this term "ends" that he has interpreted as allowing the acquisition of property in one's personal name? Why would a priest wish to acquire property for clerical purposes in his personal name when those who donate the property do so under the name of the Church? If he constructs an adoration ground under his personal name, and then, in accordance with the authority of Can. 538, the bishop relocates him to another place, will the replacement priest be responsible for a personal or a Church adoration ground?
I've consistently advised people that the law, whether civil or canon, is fundamentally rooted in common sense. As a priest, if you hail from an economically disadvantaged background, it only makes sense that if your family lacks shelter and you are in a position to assist them in obtaining one, you can certainly do so without utilizing the Church's funds.
In order to support his understanding of canon 278, Fr. resorted to a threat to reveal the names of all the priests who own private property from Rome to our local area. Even if such priests exist, is it in the best interest of the Church? Doesn't this action align with the very abuse that our Lord Bishop is striving to prevent, in accordance with Can. 392(2), which mandates Bishops to be vigilant in preventing abuses in ecclesiastical discipline, including the administration of property, among other aspects?
Those of us at home with Church history know that ownership of property was part of the reason the Church promulgated celibacy. Celibacy is not among the Ten Commandments that are immutable nor is the injunction to man to "increase and multiply" a command. It is part of the decisions the Church took for the advancement of her apostolate. When priests married in the past, they consciously or not put their loyalty to wife and children above their devotion to the Church. For the sake of their children, they were tempted to accumulate money and property. The combined power of propertied priesthood was difficult for the Church to control. In her own wisdom, after many years of thought, the Church concluded that the priest should be totally devoted to God, the Church, and his fellow men; that his moral standard must be higher than that of the people and must confer upon him the prestige necessary for public confidence and reverence. Thus, when in 386, the Roman Synod advised celibacy, it had its reasons. When Pope Siricius ordered celibacy in 387, he was voicing the opinions of the Church. Pope Pius XII, writing in his "Sacra Virginitas," (Holy Virginity.) Said: "Celibacy is the way of life precisely to devote oneself more freely to divine things, to attain heaven more readily and skilful efforts to lead others more readily to the Kingdom of heaven."
Struggling to justify property ownership, Fr. contended that secular priests make promises of Chastity, Poverty, and Obedience rather than vows. I'm still grappling with this concept. Does it imply that what secular and religious priests profess regarding chastity, poverty, and obedience differs in significance? Does it mean that promises, unlike vows, lack binding force? Does it suggest that Can. 277(1), which states, "Clerics are obliged to observe perfect and perpetual continence for the sake of the kingdom of heaven and therefore are obliged to observe celibacy, which is a special gift of God…," should be applied differently to various categories of priests?
Father responded to the question regarding Odumeje's visit to his adoration ground, and he clarified that he never permitted the lifting of the monstrance, as Odumeje had come solely for their bazaar. I don't have much to add, but priests should exercise caution in their words and interactions. While ecumenism is undoubtedly important, it has its limitations. After all, Canon 277(2) warns against clerics being careless in their associations with individuals likely to cause scandal among the faithful. A priest has both the right and responsibility to guide individuals like Odumeje, but they must be mindful not to generate scandal, considering that Christ associated with people from all walks of life.
All in all, what is evident is that Fr. is upset, and he feels persecuted. However, for those of us who understand that our Lord Bishop is striving to bring his priests into conformity, it's challenging to pinpoint any fault with his actions. Once the priests comprehend this, the words of Can. 678(1) will hold significance for them. This canon states: "Religious are subject to the authority of bishops, and they are obligated to follow them with devoted humility and respect, particularly in matters related to the care of souls, the public celebration of divine worship, and other apostolic works."