Soludo Pardons Suspended Principals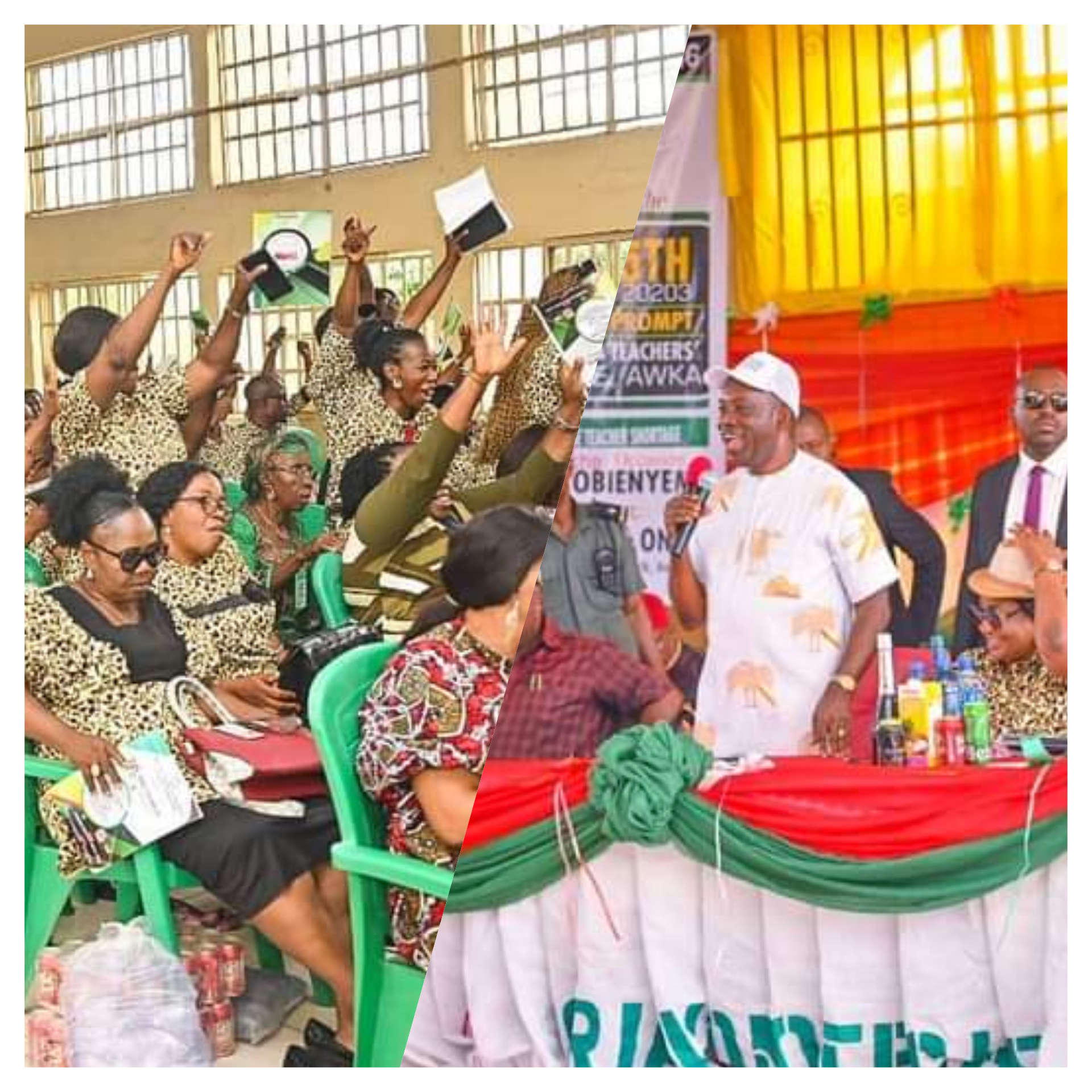 Governor Chukwuma Soludo of Anambra State has pardoned principals of secondary schools in the state, who were suspended last month for collection of illegal levies from students.
The governor last month abolished collection of fees from nursery to junior schools in the state.
He also reiterated the commitment of his administration to teachers' welfare and the quality of teaching across schools in the state.
The governor Soludo stated this during the 2023 World Teachers' Day celebration held at Teachers' House, Awka.
The theme for this year's event is; "The teachers we need for the education we want: The global imperative to reverse the teacher shortage".
Soludo announced the pardon after the teachers prevailed on him, to which they agreed that any further attempt to flout the order will result to the sack of the culprits.
While noting the dynamism of the world, the Governor said that his administration is paying attention to continuous learning and upgrading of skills.
He pointed out that he is determined to prioritize public education, adding that the goal is to present public schools as models once again so that they will become examples for quality education.
According to the Governor, government will be refurbishing significant number of public schools in the state, to make them smart schools, deploying technology in partnership with the communities.
The Governor added that the second batch of three thousand teachers that will be recruited will be devoted exclusively to the public schools, thereby, deliberately ending the era of PTA teachers in government-owned schools.
He added that the opportunity given to children today will determine the outlook of the future and promised that his administration will soon begin to address the condition of service for teachers.
The State Chairman, Nigeria Union of Teachers, Anambra State Wing, Comrade Chika Chukwudolue noted that in Anambra State, the narrative is being re-written as Governor Soludo has taken it upon himself to place education and the educators at their rightful positions.
Comrade Chukwudolue added that the demands of the society is attained through education, saying that the demands can only be attained with focused school system with the right caliber of teachers at any given time.
Secretary to the State Government, Prof. Solo Chukwulobelu education stakeholders, among others, attended the event.