Mbah Reiterates Commitment To Quality Education, Teachers' Welfare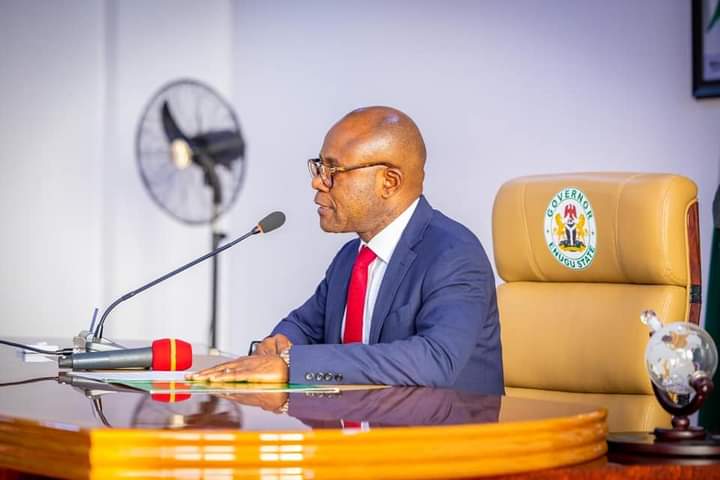 Enugu State Governor, Dr. Peter Mbah, on Sunday says his administration will concentrate on providing quality and smart education system that will be driven by information and communication technology (ICT).
He said government was on course to bettering the lots and welfare of teachers through prompt payments of emoluments, and commitment for integrated development in the state.
The governor, who stated this at the Michael Okpara Square, during a ceremony to commemorate the 63rd Independence Anniversary of Nigeria, added that the government's policies on education were tailored towards achieving quality education that would be free for children in the state irrespective of their backgrounds.
Represented by the Deputy Governor of the state, Barr. Ifeanyi Ossai, the governor pointed at the pilot model integrated smart school which was already on the verge of completion, with similar structures to be replicated across the 260 electoral wards in the state, noting that the schools would be driven by ICT facilities with uniterrupted electricity from renewable energy.
"In line with our Social Charter with the people of Enugu State, we did promise them that we were going to build them a kind of education where our children could compete globally, and that every child must have access to free and quality education.
"On our assumption of office, we spared no time in putting our tools to work. Today, we are almost done with the first of 260 model schools proposed for each ward in the state. They would be compartmentalised into crèche, nursery, primary and junior secondary school. In doing this, we identified the need to include students with special needs, and provisions have been made for them. The smart school is to have the right infrastructure installed in them with a functional clinic, ICT centre, e-library, science laboratories for both primary and junior secondary schools, tech laboratory, centre for robotics, studio and interactive boards.
"We have also identified the need to have one million litre underground storage water in aid of a clean and safe learning environment for our children across the 260 smart schools in the state, which we want to build in the next four years.
"In line with the global concern over the environment, we are resorting to renewable energy as an alternative source of energy for these schools," the governor added.
He further assured of better welfare for teachers, secure and attractive environment for private sector investment, and the right skills for the youths to be meaningfully engaged.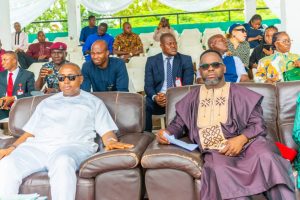 Among other speakers at the event were the Commissioner for Children, Gender Affairs and Social Development, Mrs Ngozi Enih, Commissioner for Education, Prof. Ndubueze Mbah, Commissioner for Information, Aka Eze Aka, who commended the governor for his reforms and achievements in the education, health and social sectors in the past four months.
Speaking on the theme of the anniversary; "Renowned Hope for Unity and Prosperity", Mrs. Enih assured the people of the administration's commitment to healthcare delivery, education, children and women welfares.
"As a Commissioner of Enugu State, I assure you of the commitment of our government to the welfare and progress of our people. We will continue to invest in education, healthcare, protection of women, the vulnerable and children, infrastructure, and social services to uplift the standard of living for all residents," she added.
On his part, Prof. Mbah noted that the government's plan for the education sector would ensure the delivery of quality education exemplified by the ongoing establishment of 260 new smart and integrated schools, 17 new Science and Vocational High Schools and 3 STEM Magnet Colleges in line with the United Nations' Sustainable Development Goal on quality education and zero hunger through school feeding programmes.
He said the government was taking a departure from the old-fashioned pedagogical learning system which emphasized on note memorization to a project-based and practice-based learning system with a new curriculum targeted at domesticating science, technology, engineering, arts and mathematics from primary one to junior secondary school three.
"To position Enugu as one of the top three states in Nigeria, grow our GDP to $30 billion per annum, and achieve 0% poverty headcount, we need a skilled workforce. Our schools must produce skilled graduates, not certificate holders," the commissioner further added.