Israel Fumes, As Palestinian Militants Launch Surprise Air & Ground Attack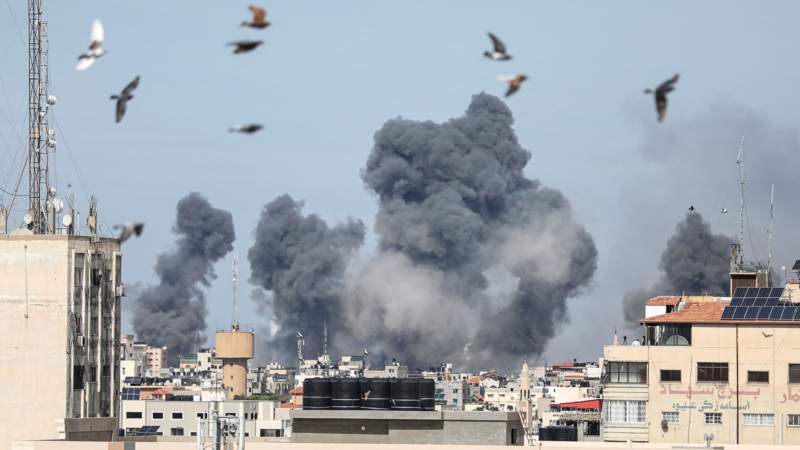 At least 100 people have been killed in Israel after Palestinian militant group Hamas launched its biggest attack in years.
Militants launched about 2,200 rockets from the Gaza Strip into Israel, according to the Israeli military, while armed gunmen infiltrated into Israel by land, sea and air – in paragliders. Multiple explosions were heard over Jerusalem, Tel Aviv and in southern Israel – some blasts likely the interceptions of incoming rockets – while air raids sent Israelis pouring into underground shelters.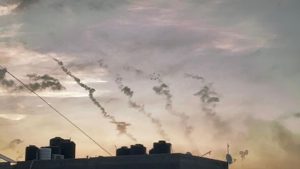 Israel has responded with a wave of air strikes on targets in Gaza killing 198 people, Palestinian officials say.
Israeli Prime Minister Benjamin Netanyahu said Israel was "at war" and vowed that Hamas, the militant group that rules Gaza, will "pay a price it has never known".
"This morning Hamas launched a murderous surprise attack against the state of Israel and its citizens," he said in a video address.
This is one of the most serious escalations in the Israel-Palestinian conflict in years.
The attack by Hamas saw fighters cross the perimeter fence at just after dawn. At the same time, barrages of rockets were launched from Gaza – some reaching as far as the cities of Tel Aviv and Jerusalem.
How the gunmen managed to penetrate one of the most heavily fortified borders in the world is unclear.
The Israeli military has said dozens of fighter jets are carrying out air strikes on Hamas sites in Gaza, and it has hit 17 Hamas military compounds. It also said it has mobilised tens of thousands of reservists.
The Palestinian health ministry says 198 people have been killed in Israeli strikes. and another 1,610 have been wounded.
Warplanes destroyed an 11-story tower in downtown Gaza City which houses Hamas radio stations in the rooftop.
Medical aid group Medecins Sans Frontieres said a nurse and an ambulance driver were killed in Israeli strikes on two hospitals in Gaza.
The rocket barrages from Gaza – the biggest attack by Hamas on Israel in years – began just after dawn on Saturday, the Jewish Sabbath and the day of the festival of Simchat Torah.
As sirens sounded across Israel, the Israel Defence Forces (IDF) announced that "terrorists" had infiltrated Israeli territory "in a number of different locations".
People in towns close to Gaza have been calling in to Israeli news stations saying they were trapped in their homes, as militants entered their towns and villages.
Meanwhile, Israel's warplanes have hit several buildings in the centre of Gaza City, including an 11-storey building called Palestine Tower.
It houses Hamas radio stations on the rooftop and also boasts a cinema.
The US response to the unprecedented Hamas offensive has been swift and unsurprising.
Top officials, from President Biden to the secretaries of state and defense, have unequivocally condemned it, and declared their unwavering commitment to Israel's right to defend itself.
The Pentagon added that it will work to ensure Israel has what it needs to do so.