Foundation Trains 150 Women, Youths On Skills Acquisition In Enugu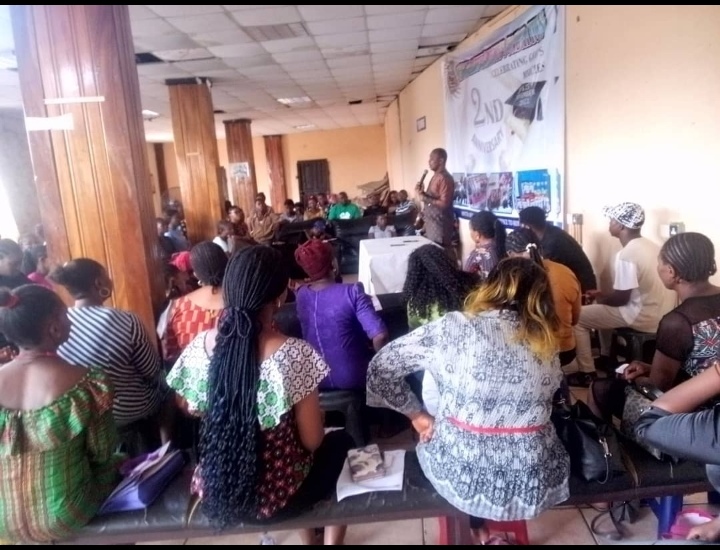 An Enugu-based NGO, the Potters Wheel Foundation (TPWF), on Wednesday, trained more than 150 Enugu women and youths on various skills to make them self-reliant.
President of TPWF, Mr Godsown Onuzulike, disclosed this during the training at Nnamdi Azikiwe Stadium in Enugu on Wednesday.
He said that the training was to expose beneficiaries to various entrepreneurial skills that would make them independent and employers of labour.
Onuzulike said that the foundation carried out one month training, in partnership with Enugu State Ministry of Children, Gender Affairs and Social Development, free of charge to the beneficiaries.
According to him, the training entails short term skills under bakery, confectionaries, hygienic, skin care, beverages, craft, animal husbandry and many others.
He said: "When we approached the ministry to inform them on our free training on vocational skill, they asked us to train 70 Enugu youths and women whom they promised to empower.
"They collected forms from us but the number of trainees we have here is actually more than 150."
Onuzulike said that after the training, the beneficiaries would be expected to deliver the state from economic bondage and took over the indigenous market space and production.
"We want the products of our people to be everywhere in the state," he stated.
The TPWF president appealed to Gov. Peter Mbah to assist the trainees with starter-kits to enable them begin their own production after the training.
Taking them on entrepreneurial skills, Onuzulike emphasised the need for them to develop the right attitude and value.
"One of the determinant factors for people to come to you is the value in you and the value you offer matters a lot for you to grow economically.
"So, be different in your production, packaging and delivery.
"For you to succeed, you must possess these three 'Cs': Character, Competence and Consistence," he said.
One of the trainees, Nnenna Edeh, thanked the state government and the foundation for the kind gesture.
"The training is a nice one and I love it, as they taught us how to make cake and toilet wash.
"I will use what I've learnt here to develop myself and become a producer in order to help other people," she said.
Another beneficiary, Ngozi Nwagu, who described the training as 'very wonderful', urged the state government to support the foundation for the good work it was doing.
TPWF offers free vocational training for youths and women on cake making, meat, chin chin, peanut, samosa, spring roll, fish roll, doughnut and shawarma, among others. (NAN)