Enugu: Obi To Engage Nigerian Youths On Entrepreneurship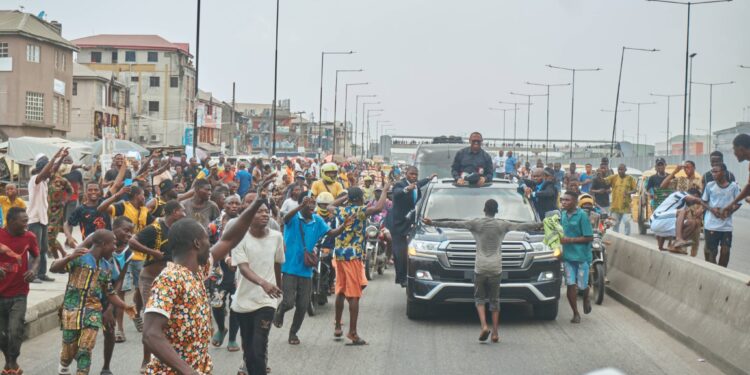 An Enugu based foundation, Boys Champion (BC) has said the Labour Party Presidential candidate in last election, Mr Peter Obi, would be engaging Nigerian youths on sustainable entrepreneurship.
The BC founder and a United Nations award-winning student, Noel Alumona, disclosed this on Friday in Enugu.
Alumona said through the foundation's 'Shaping the Future Conference' scheduled to hold in Enugu on Dec. 1, Obi would be speaking to over 1,000 Nigerian youths by inculcating entrepreneurial spirit in them.
The programme is with the theme, "Accelerating Actions to Achieving Sustainable Development Goals in Nigeria through Entrepreneurship and Civic Engagement"
He said the foundation found Obi worthy given his successful journey as an entrepreneur, who was committed to sustainable development.
This, he said, was important since the focus of the conference was on using entrepreneurship and civic engagement as ways to achieve sustainable development goals in Nigeria.
"Peter Obi has confirmed his attendance amongst others and he will be speaking to more than 1,000 youths at our Shaping the Future Conference in Enugu organising by BC," Alumona said.
He added that he would be offering N3 million grants to empower young Nigerians during the conference.
Alumona who based in U.S., said the idea was aimed at empowering Nigerian youths who were desirous of going into entrepreneurship but lacked capital.
According to him, the funding categories are environment, entrepreneurship, social impact and leadership.
"Each beneficiary will receive up to a million naira and we plan to award three beneficiaries.
"They will also receive mentorship from industry experts, and other type of strategic support from the Directorate of Entrepreneurship at Godfrey Okoye University, Enugu, who are our strategic partner.
"The conference will also empower more than 1,000 young people with the training and skills and mentorship to take entrepreneurial and community actions that will transform lives," he said.
BC is a non-profit organisation that leverages mentorship, sports, education, peace building and empathy to empower boys.