Enugu Govt Targets 1.1m Infants For Polio Immunisation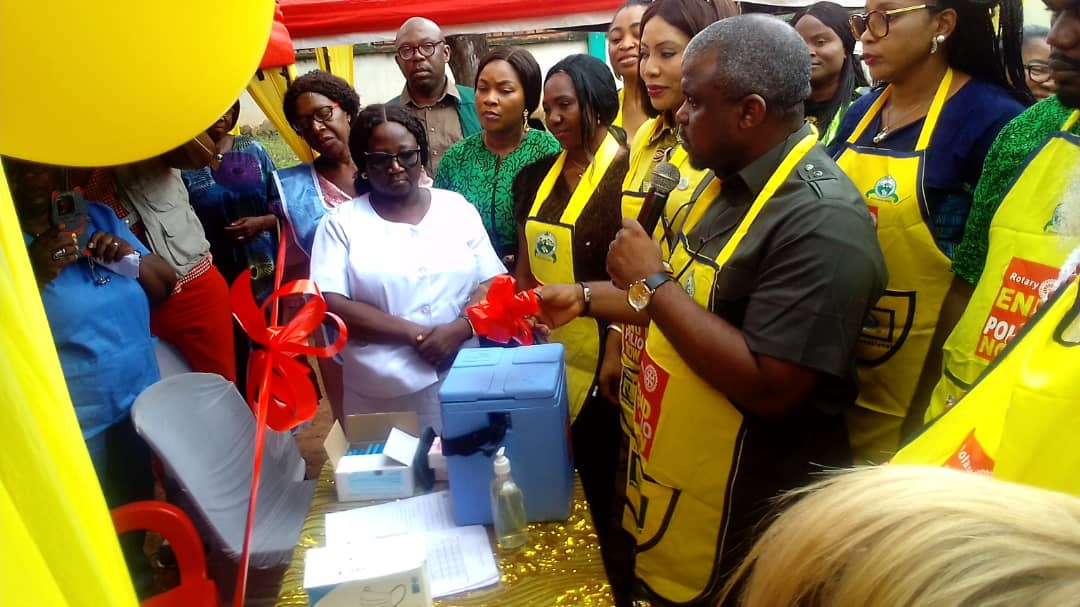 Enugu State Government says it is targeting no fewer than 1.1 million infants between the ages of 0 and five years for polio and other routine immunisations in the state.
Flagging off the National Immunisation Days in Enugu State at Abakpa-Nike Health Centre, the Commissioner of Health, Prof. Emmanuel Obi, said that the state government was specially focusing on sound health and education development of every child.
Obi noted that this special focus was to realize the government vision of having well nurtured children for the solid economic and human capital development of the state in the near future.
He said that immunisation was meant to give children sound preventive immunity against life consuming and life threatening illnesses at no cost to the mother or family.
According to him, immunisation is free, effective and has no side-effects associated with it as well as being the most cost effective form of preventive or proactive healthcare approach.
He said: "I am using this opportunity to warn our vaccinators to stick to ensuring due diligence in carrying out the vaccination as being trained and instructed already.
"As a government, we will ensure strict supervision and accept nothing less than the 100 per cent and through administering the drops to our children under five."
Earlier, Dr Ifeyinwa Ani-Osheku, the Executive Secretary of Enugu State Primary Health Care Development Agency (ENS-PHCDA), said that vaccination teams had been trained appropriately and the exercise would last four day, commencing from Nov. 11 and ending Nov. 14.
Ani-Osheku said that the exercise would involve a drop of the vaccines on the mouth of the infant and marking the little left finger of the child that received the immunisation as well as building markings.
She noted that the exercise would be carried out house-to-house, in schools, playgrounds, worship places and other public places where children are found.
The executive secretary also said that the polio immunization, which also goes hand-in-hand with other routine immunisation, would be carried in fixed posts such as health centres and other health facilities within the state.
"Ensuring that our tomorrow is here and really assured; mothers and all caregivers should make it a priority that any given child in their custody gets fully vaccinated in all the spelt out routine and special vaccinations.
"Mothers and all caregivers should also ensure, irrespective of the previous polio status of any child, to present each child for an additional or supplementary polio immunisation to ensure effective protection," she said.
The executive secretary appreciated Gov. Peter Mbah as well as the health development partners in the state for supporting the Agency in all its immunisation campaigns.
In a goodwill message, UNICF State Coordinator, Mrs Nkem Agbata, assured the state government of the organization's continued support in its health activities and campaigns.
Agbata thanked Gov. Mbah for his commitment towards immunisation in the state and working with health development partners in improving the health indices of the state.
Speaking, Mr James Chukwunwedu, representative of National Primary Health Care Development Agency (NPHCDA), lauded the state government on its sustained programmes towards polio eradication, adding that sustaining polio-free status of the country is possible if "we work together".
Chukwunwedu urged all stakeholders in the campaign against polio and other vaccine preventable child killer diseases to sustain the fight against childhood diseases especially polio.