Enugu Govt Moves Against Human Trafficking, Partners NAPTIP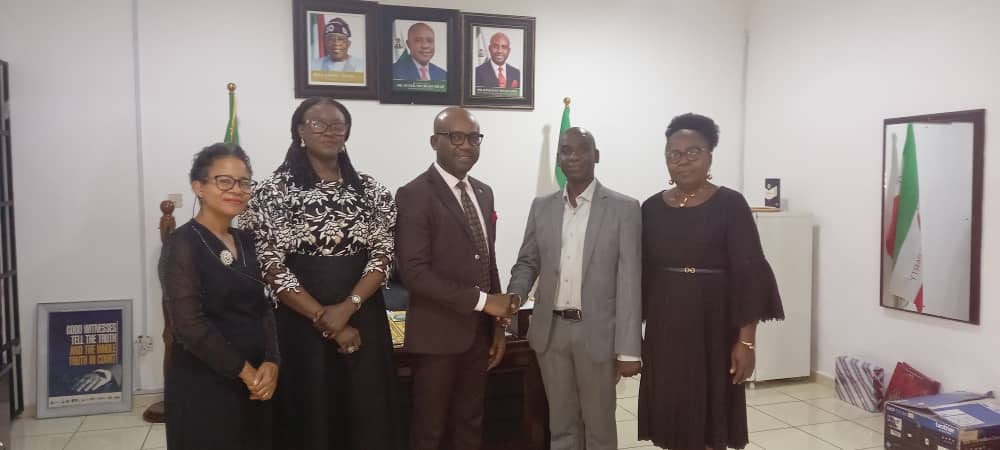 In an effort to rid Enugu State of human trafficking, the State Attorney-General and Commissioner for Justice, Dr. Kingsley Tochi Udeh, has reiterated his commitment to prosecute and facilitate the prosecution of human traffickers in the state, in line with Governor Peter Mbah's mission of making Enugu the preferred destination for investment, business, tourism and living.
Dr Udeh stated this while playing host to the Enugu Zonal Commander, National Agency for the Prohibition of Trafficking in Persons (NAPTIP), Barr. Sam Offiah, and his team, who were in his office on advocacy meeting, at the Ministry of Justice headquarters, Enugu.
He said, "as the Chief Law Officer of the State, he will work with security and law enforcement agencies to ensure that owners of unapproved orphanage homes and brothels used as conduits for human trafficking were exposed and prosecuted.
He urged the Agency to strengthen the State Task Force Against Human Trafficking, which he is the Chairman, to deal decisively with the menace in Enugu State.
In that regard, it was resolved that relevant stakeholders shall jointly draw up an action plan to optimize the performance of the Task Force and improve outcomes, including deterring potential human traffickers and supporting the victims of human trafficking.
The Chief Law Officer maintained that the administration of Dr. Peter Mbah would not tolerate trading in human persons or human organs in any form; warning that anyone caught would be punished according to the law.
He revealed that he will issue a general fiat to NAPTIP, which it earlier requested, to enable it to prosecute human traffickers under the State Law.
Earlier, the NAPTIP Zonal Commander, Barr. Sam Offiah, informed the Attorney-General that the agency had a shelter, where victims taken from abusive homes and brothels are kept until they were integrated back into the society.
According to him, "sheltering victims of human trafficking is part of the agency's mandate.
He appealed to the Commissioner to assist the Agency in securing an office accommodation, as they are currently staying in a rented apartment that is not conducive and insufficient for its operations.
Offiah enumerated other challenges affecting the smooth operations of the Agency in the State to include: lack of logistics (such as vehicles) and operational resources for the running of the Agency.
In a remark, the Director Public Prosecution, Ministry of Justice, Barr. Ngozi Okoye, commended NAPTIP for the successes recorded in the State especially in the fight against the menace of human trafficking and for taking steps to work with stakeholders, including participating in the advocacy meeting.
She promised that the ministry would continue to partners the agency.
NAPTIP to spread its dragnets and track down those who were plotting to make Ekiti one of the transit states of the evil work, which it described as an abridgement of rights and indignation towards victims.