Enugu Community Begs ESWAMA To Evacuate Refuse On Jim Nwobodo's Road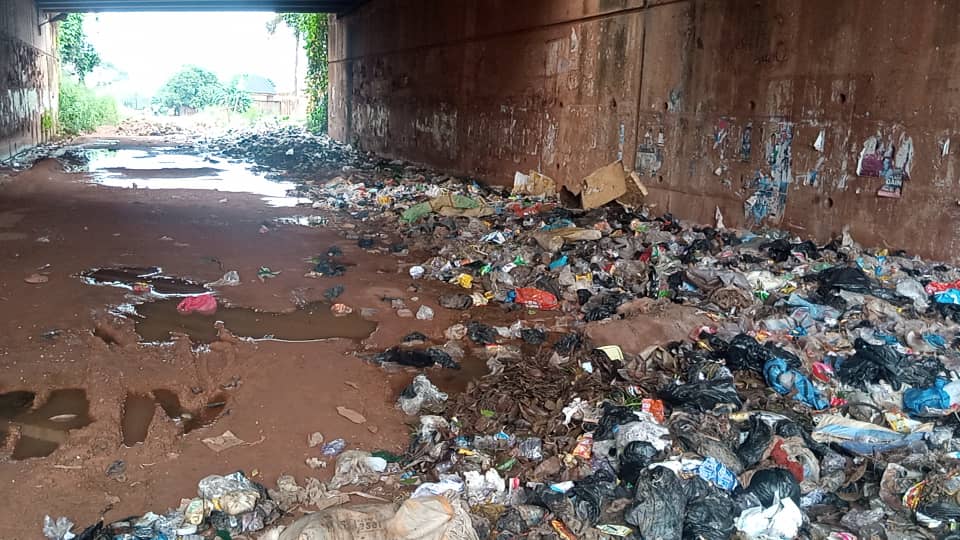 Residents of Amechi Awkwunaw in Enugu South Council Area have appealed to the Waste Management Agency (ESWAMA) to evacuate heap of refuse along Jim Nwobodo road.
Some of them who spoke to our correspondent said the road had became an eyesore especially when it rains and capable of bringing diseases upon the residents of the area and other users of the road.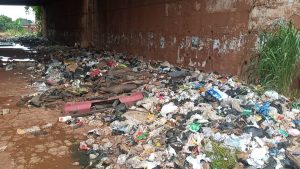 They said the refuse littering the road had become a source of worry to residents of the area.
The President General (PG) of Amechi Awkunanaw Community in Enugu South Local Government Area, Chief Paul Agbo, urged the ESWAMA as a matter of urgency to evacuate the refuse stressing that it had taken over the road.
Chief Agbo who revealed that the effects of the unwholesome act were dangerous to health of the people and environment, especially flooding, urged the citizens to support the efforts of the government to make the streets clean and habitable.
He said despite the huge investment of the government in waste management, the impact was not felt at the grassroots, with heaps of refuse taking over most parts of the state.
Thr PG beg the government of Gov. Peter Mbah, to come to the aid of the community by clearing the refuse dump and reconstruction of the road which was one of the major roads in Enugu South LG.
"The refuse has lasted for years and it has caused health hazard, blockage of the road drainage and causing dilapidation.
He called on the local and state governments as well as other agency to come to the rescue of the community.
"I call on the Enugu State waste management agency (ESWAMA), ministry of work etc for intervention," he appealed.
A tricycle rider plying the route, lamented that there was no bin on the road for residents to dump their waste.
Also, another resident who lives close said the government should overhaul its system of refuse collection and disposal.
When our correspondent visited the area, the stench from the dump was offensive, it was discovered that residents dump their waste on the road and waterways whenever it rains.
Our correspondent further reports that the popular Amagugwu road leading to the residence of the first executive governor of the then old Anambra State Governor, Chief Jim Nwobodo, had been taken over by heaps of refuse.
From Garriki, opposite satellite housing to Amechi Awkunanaw community through to Eke Otu, he observed that refuse has taken over the road, hindering vehicular movement.
It would be recalled that Enugu State government over the weekend approved money for the reconstruction of roads in the state, while making efforts to keep Enugu metropolis clean.