Embrace Creative Skills, Soludo To Youths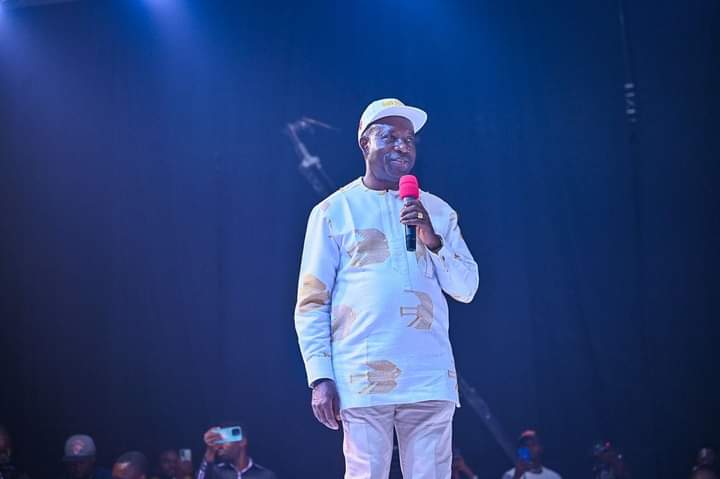 Governor Chukwuma Soludo of Anambra State has advised youths to maximise opportunities in creative industry to liberate themselves from rising challenges of unemployment in the country.
Governor Soludo was speaking at the second edition of Anambra Fashion Expo, AFE2023, titled "Creativity Unleashed".
The Governor who was in attendance with his wife, Nonye, said the fashion expo was a sign that the state has interest in the fashion industry, which has a significant impact on the economy and culture of the state.
The show was an opportunity to showcase the state's creativity, diversity, and innovation in fashion with participation from various brands within and outside the state.
Professor Soludo revealed that the event was part of the talent hunt and a strategy to empower the youths and create jobs, pitch Anambra as the home of the best and the preferred destination to live, work, relax and enjoy.
He reiterated calls on the need to patronize "Made in Anambra or Nigeria" products as a way to boost the economy.
The Convener of the project, Ms. Adaora Soludo of AORA Brand, said that it was an opportunity aimed at fostering collaboration between players in the fashion industry.
Models of different genders, ethnicities, sizes, and ages, graced the runway.
Highpoint was when FP Designs was announced winner of the million naira grant by AORAH, as well as music, dance presentations and displays by upcoming artists.
The event was attended by the Deputy Governor, Dr. Onyekachukwu Ibezim and wife, members of the state Executive Council, and fashion enthusiasts.