Ember Months: Gov. Mbah Urges Strict Penalties For Motorists Flouting Traffic Laws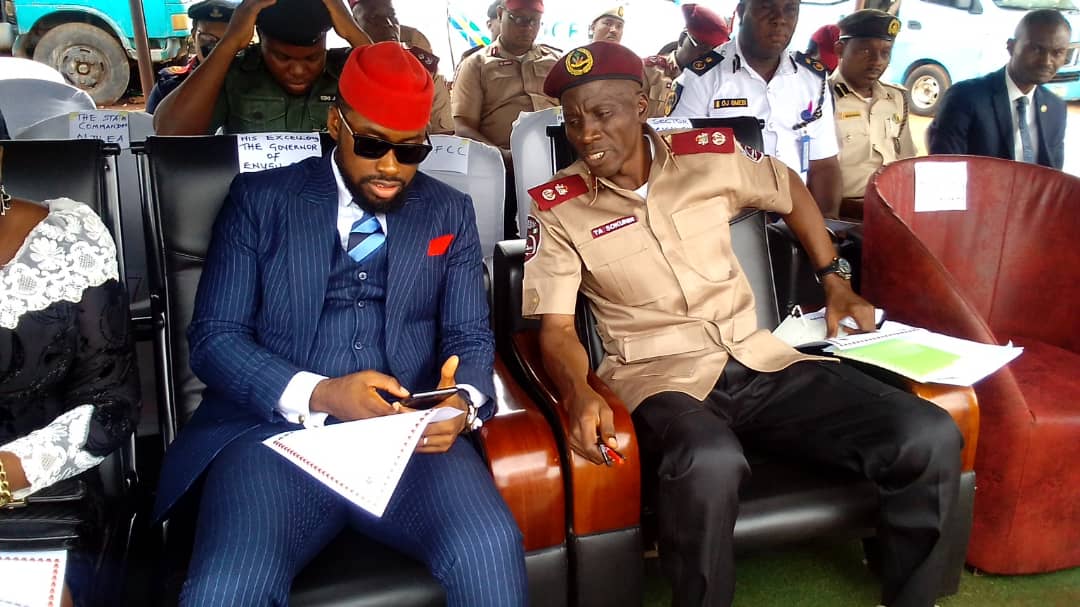 Gov. Peter Mbah of Enugu State has called for strict penalties for motorists flouting road regulations and rules to stem the current spate of road crashes in the country.
Mbah made the call on Thursday in Enugu while flagging-off the Federal Road Safety Corps (FRSC) 2023 Ember Months Road Safety Campaign in Enugu State.
The theme of the four months campaign is "Excessive Speeding Thrills But Kills: Drive Responsibly and Avoid Overloading".
The governor, represented by the state's Commissioner for Transport, Mr Obi Ozor, also tasked FRSC to ensure that there are consequences for irresponsible behaviour on the nation's roads.
According to him, as we embark on this awareness campaign, let us internalise the message of safety. Together, we can create a safer road environment for everyone.
Mbah advised all road users to be disciplined and responsible on the road even as there is usually increased volume of traffic during the ember months particularly towards the end of the year.
"The safety of roads is not just a government responsibility; it is a collective duty that each one of us must embrace.
"It starts with the public understanding the importance of following traffic rules, respecting fellow road users, and avoiding reckless behaviours, such as speeding, drunk driving, distracted driving etc.
"Again, the FRSC has a huge responsibility to touch and alert the public about these critical issues, in addition to statutory enforcement," the governor said.
Speaking, the FRSC Sector Commander in Enugu State, Corps Commander Adeyemi Sokunbi, noted that speeding and rush on the road are a temptation motorists must resist this season.
Sokunbi noted that speeding and rush to enter the road by all road users increases the likelihood of accidents, injuries and even loss of life.
"Let us remember that our loved ones eagerly wait for our safe return home, and it is our responsibility to ensure their dreams are not shattered by our reckless choices," he said.
The corps commander cautioned against overloading vehicles, adding that it remained another critical issue to be addressed by motorists especially commercial vehicle drivers.
"Overloading not only compromises the safety of the driver and passengers but also poses a significant risk to other road users.
"We must remember that following the rules and regulations regarding proper weight distribution ensures a safer journey for everyone," he noted.
Sokunki commended the FRSC Corps Marshal, Mr Dauda Biu, for making the Ember Months Campaign flag-off a reality and other numerous support to the command.
Highlights of the event included: a group photograph and goodwill messages from the Nigeria Police, Immigration, Nigerian Air Force, NSCDC, NURTW, fleet operators, Enugu State Fire Service and other road stakeholders within Enugu State.