Anambra Task Force Pulls Down Unauthorised Structures Along Airport Road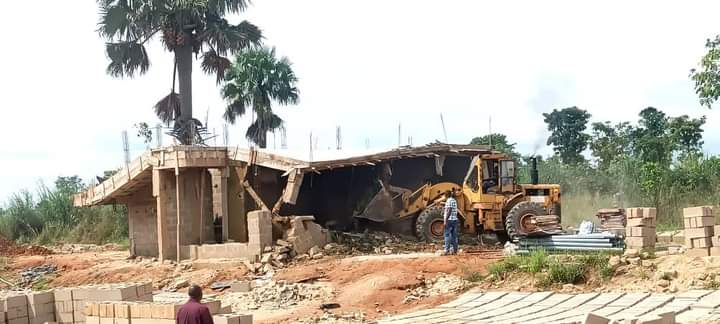 Anambra State government has initiated a renewed crackdown on illegal structures along the Chinua Achebe International Airport road, Umueri, Anambra East Council Area.
The joint government special task force established to identify and demolish such structures embarked on the exercise and reiterated that the land had since been acquired by Anambra State government for overriding public interest.
The task force composed of government officials and security officers, demolished the illegal structures mainly perimeter fences along the road.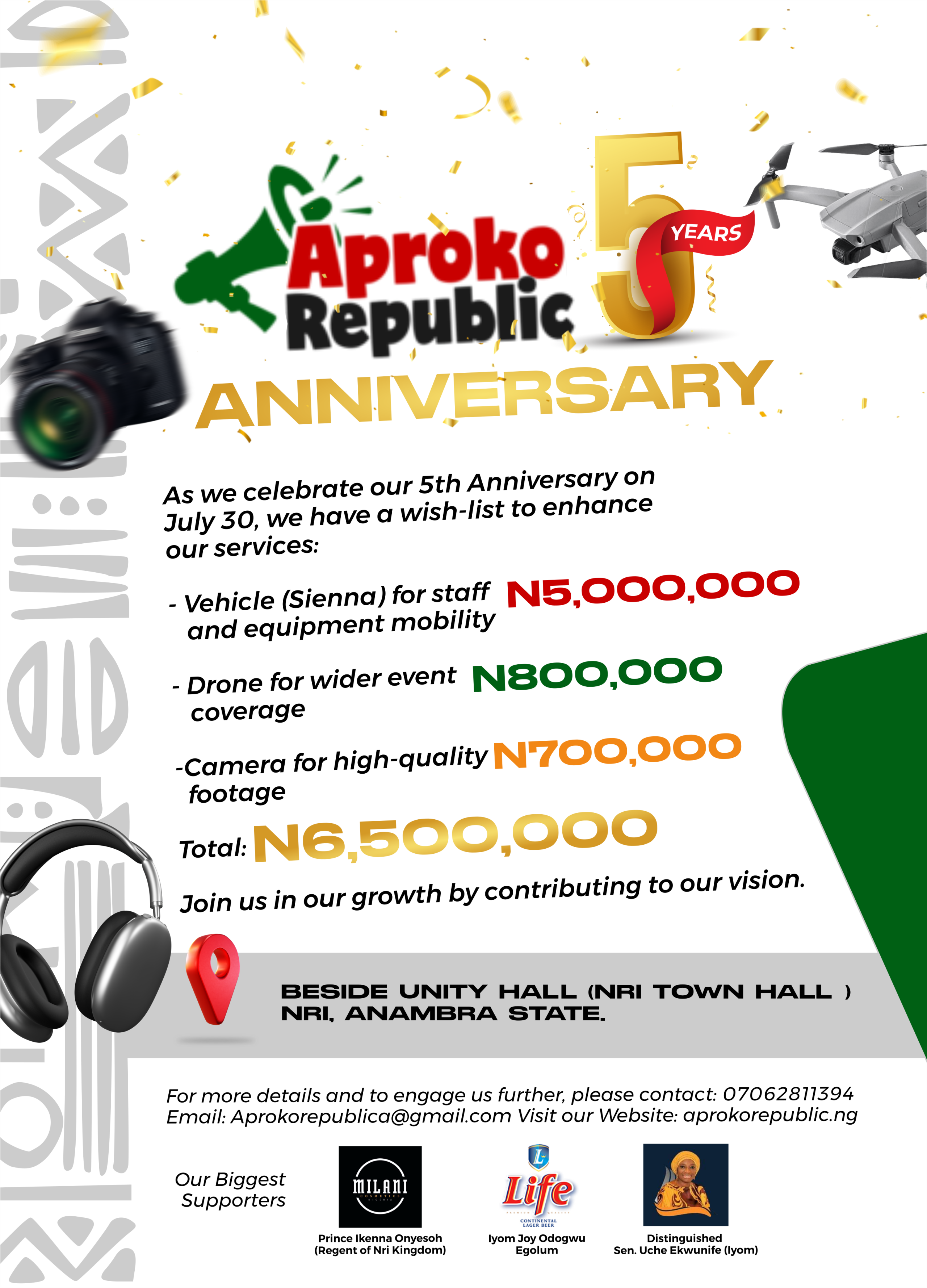 According to the Chairman, Physical Planning Board, Barr. Chike Maduekwe, Governor Soludo has directed that such illegal structures and shanties should not be allowed to litter the road to the airport which can potentially serve as hideout for criminals, saying that the present administration is interested in protecting its citizens, promoting safety, and maintaining visual aesthetics of cities. .
Barrister Maduekwe who revealed that soon, government will establish perimeter fences on the location, stated that both sides of the road which falls within the stipulated fifty meters, has been designated as a boulevard, where trees will be planted assured that compensations will be paid to affected property owners.
While revealing that many times, before government starts embarking on putting up their own structures, alot of illegal developments hamper their effort, he explained that the illegal structures were constructed without proper permits and violates the state building codes, pointing out that such structures are precarious and pose a threat to public safety, in addition, to undermining the efforts of law-abiding citizens who comply with building codes.
Barrister Maduekwe warned that any developer that doesn't give the stipulated fifty meters setback, will be demolished, expressing hopes that the demolition of the illegal structures will send a strong message to those who would, in the future, consider building such structures.
While emphasizing that the Soludo government's commitment to keeping Anambra cities safe and aesthetically pleasing is reinforced by these actions, he added that ultimately, it is hoped that the demolition of the illegal structures will lead to a more orderly, safe, and beautiful communities for citizens.
For Advert placement, music promotion, event coverage, social media & event management, or to share breaking news story with us, contact: +2347062811394 or +2347059964320.