Amechi PG Moves To Restore Electricity In 3 Villages, Donates Cash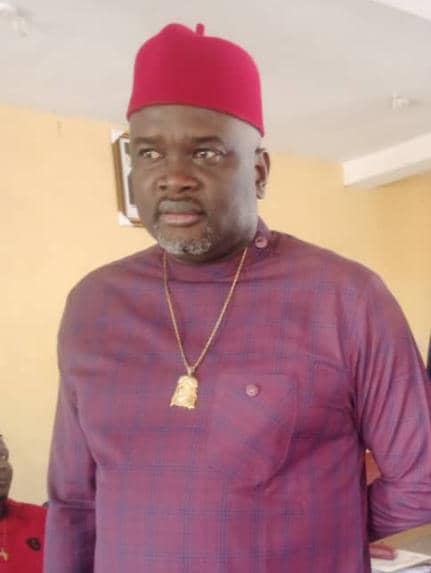 The President General (PG), Amechi Awkunanaw Community, Enugu South Local Government Area, Chief Paul Agbo, weekend, presented N200, 000 each to three villages in the town.
The gesture was to augment funding for the repairs of their light which had been off for some period.
The payment was one out of many development initiatives the PG had embarked upon to make live meaningful and boost socio-economic prosperity of the community.
The affected villages include Ndiuno/Umuogo, Ishide and Udeji/Ugwuogbochi which had been in darkness for years now due to vandalism of their transformers by hoodlums, and other challenges.
Speaking during the presentation of the money to the Chairmen of the electricity committee in each of the villages, the PG explained that the money was to off set some of their expenses and boost effort to ensure that the community enjoys uninterrupted power supply, adding that power supply was fundamental to rural development and economic emancipation.
He added that arrangement was on going with Enugu Electricity Distribution Company (EEDC) to fix the issue.
The president general pledged to continue to monitor the progress of the project until power was being restored.
He commended the effort of the electricity committee in the villages for working hard to resolving the light issue and their commitment and diligence in serving the community.
He encouraged them not to relent despite the challenges.
Mr Maduka Nwankwo, one of the chairmen who benefited from the president general's gesture commended his benevolent and leadership quality which he demonstrated by ensuring they enjoy light like other villages within the shortest possible time.
He equally assured the PG, and members of his executive that the money would be used judiciously for the purpose for which it was given and prayed for God's abundant grace as he continued to lead the community.
The President General's intervention on the light issue is part of numerous projects in the community for improvement of lives and well-being of the good people of Amechi Awkunanaw.
He has equally renovated community primary school classroom block, re-roofing and renovation of Model Community Secondary School, ITC building.
Others are renovation of Amechi Awkunanaw Civic center, Installation of solar energy street light. Etc.
Members of the executives who joined the PG were, the General Secretary of the Town Union, Hon. Emma Ike Orji; the legal adviser, Barr. Lawrence Ogbodo; Financial Secretary, Hon. Obinna Ngwu and others.
Author: Sammie Echi Agbo
Media and Publicity..