Regent of Nri kingdom Bags a prestigious award from this anambra university (see details)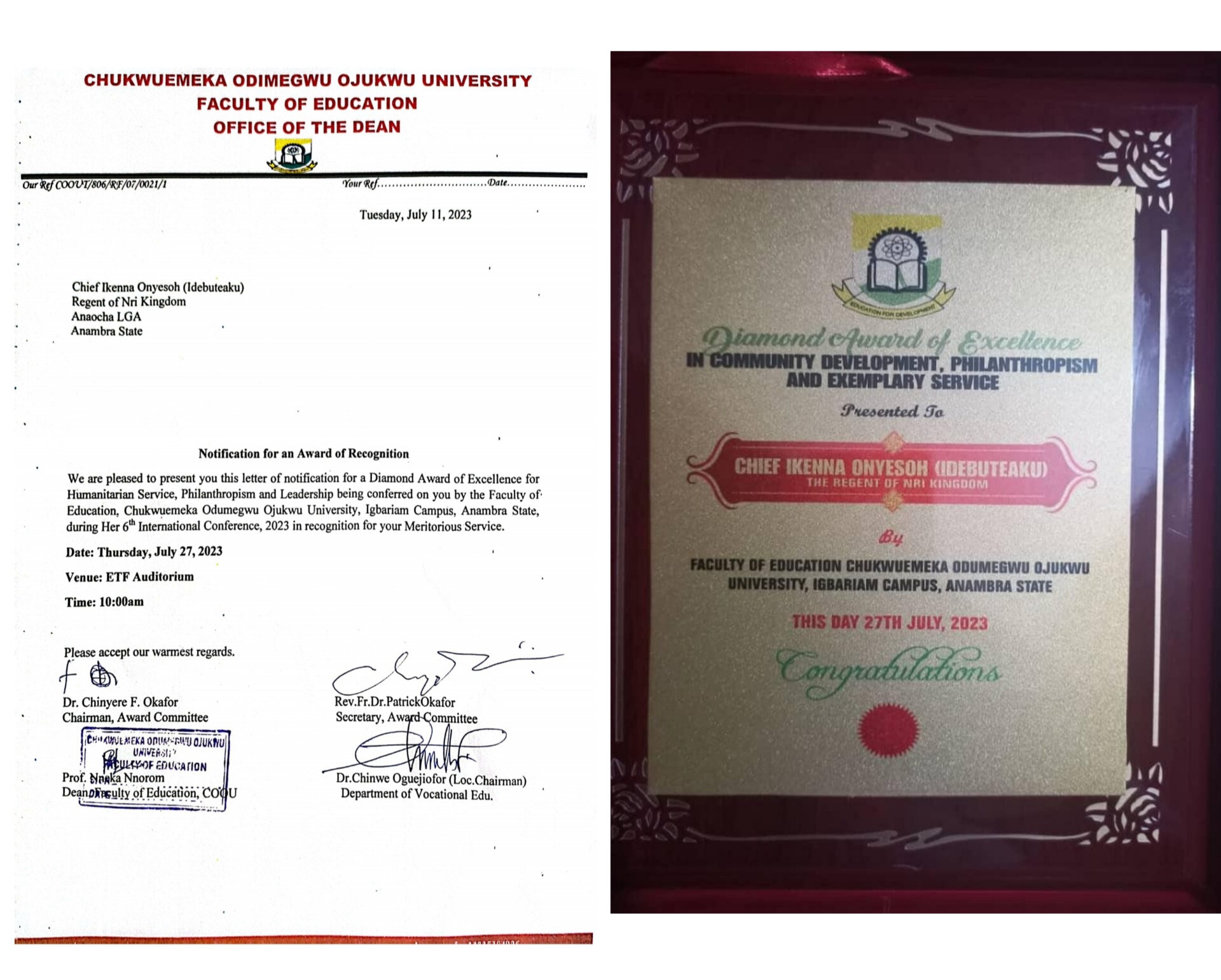 The Traditional Regent of Nri Ancient Kingdom, His Royal Majesty, Regent Prince Ikenna Onyesoh, has bagged yet another prestigious award from the popular, and renowned Dim Chukwuemeka Odumegwu Ojukwu University, Igbariam Campus.
His Majesty who also holds the traditional title of "the spiritual leader of the igbo race" received the "Diamond Award of Experience in Community Development, Philianthropism and Examplary services" from the faculty of Education Chukwuemeka Odumegwu Ojukwu University igbariam campus, Anambra state, during their 6th Annual international conference that was held yesterday, 27th day of July 2023 at ETF Auditorium Chukwuemeka Odumegwu Ojukwu University Igbariam Campus.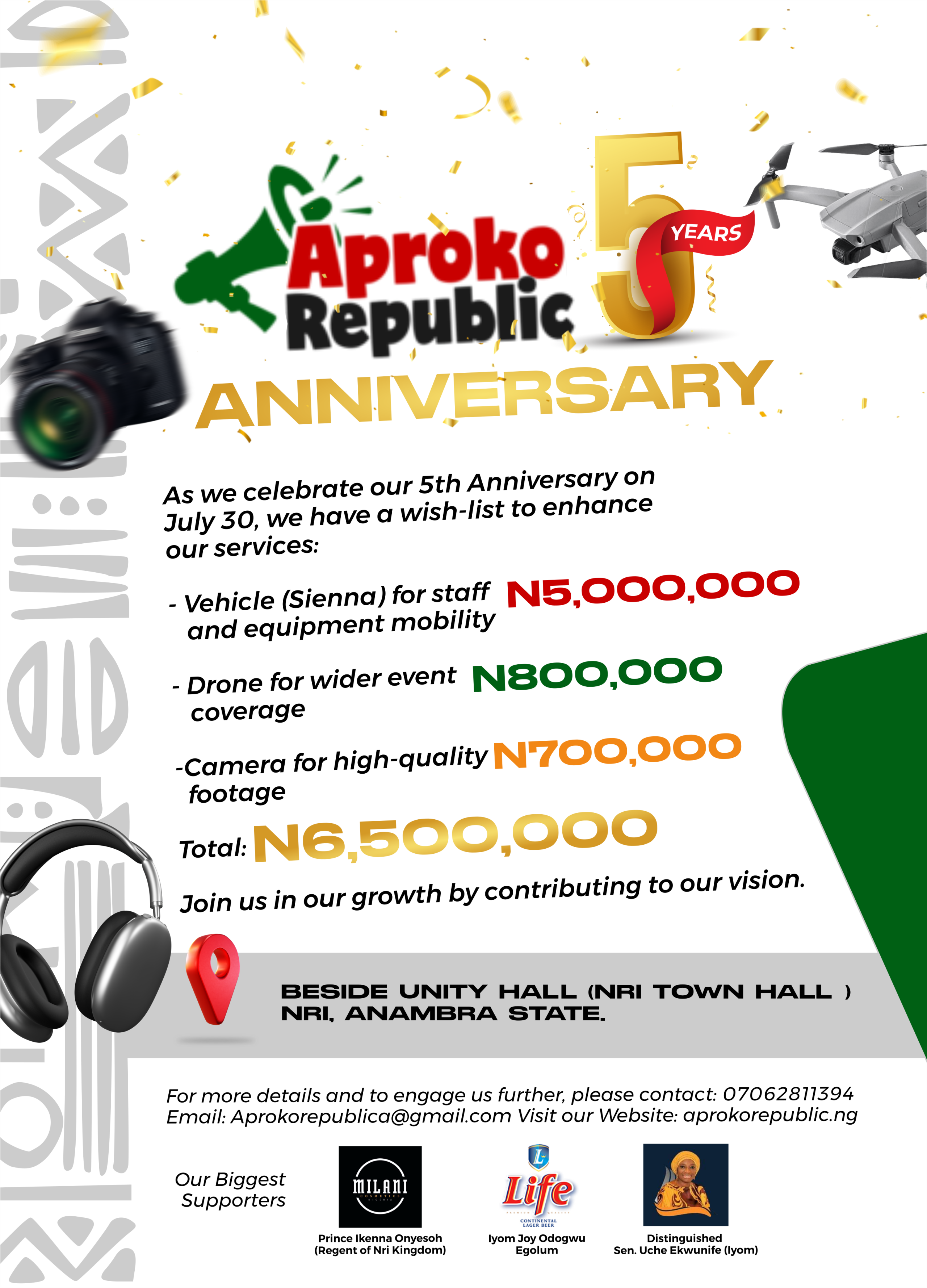 According to His Majesty's Special Assistant on new media, Comrade Udogadi Uke Umendu, he noted that the first class Igbo King was awarded alongside other prominent Nigerians and foreigners whose immense contribution towards community services and human development are very visible to the blinds.
He said that with the contemporary condition of Nigeria, there is great need to recognise those who have gone extra mile in bringing development and joy to their community and Nigeria as a whole. This is why the continued philanthropic efforts of His Majesty and other like minds are important and deserved to be rewarded.
"The Faculty of Education Chukwuemeka Odumegwu Ojukwu University recognises the importance of setting standards. This is why they will know that his humanitarian projects are impacting the lives of not only his community but many Nigerians as well.
"Furthermore, His Majesty is specially recognised for making significant contributions to sports, tradition, culture and human capital development. As a result, this is not one of those gold-plated plaque events. Instead, it seeks to honour a real person doing real philanthropic work," Comrade Udogadi said.
For Advert placement, music promotion, event coverage, social media & event management, or to share breaking news story with us, contact: +2347062811394 or +2347059964320.