FUOYE Confirms Death Of Student, Makes Shocking Revelation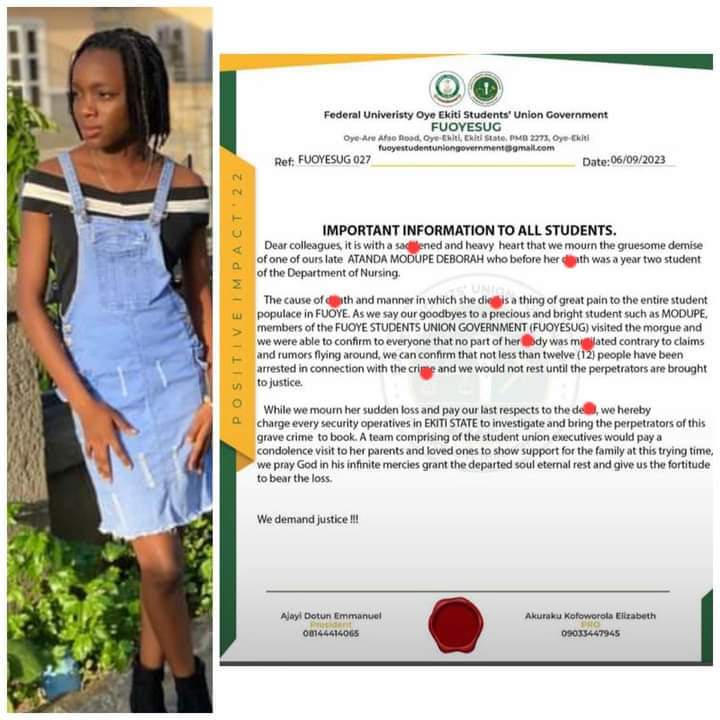 The Federal University of Oye, Ekiti state has dismissed reports claiming the bdy of one of its students, Atanda Modupe Deborah of the Faculty of Basic Medical Science, was mut!lated by yet to be identified persons.
The 100-level student of the institution went missing after she went to study in the class on Monday night, September 4, 2023. After days of searching for her, her bdy was found bu¥ied in a shallow gr@ve behind her faculty with her eyes plu¢ked out on Wednesday, September 6. Unconfirmed reports had claimed that her eyes were plu¢ked out by those who k!lled and bu¥ied her.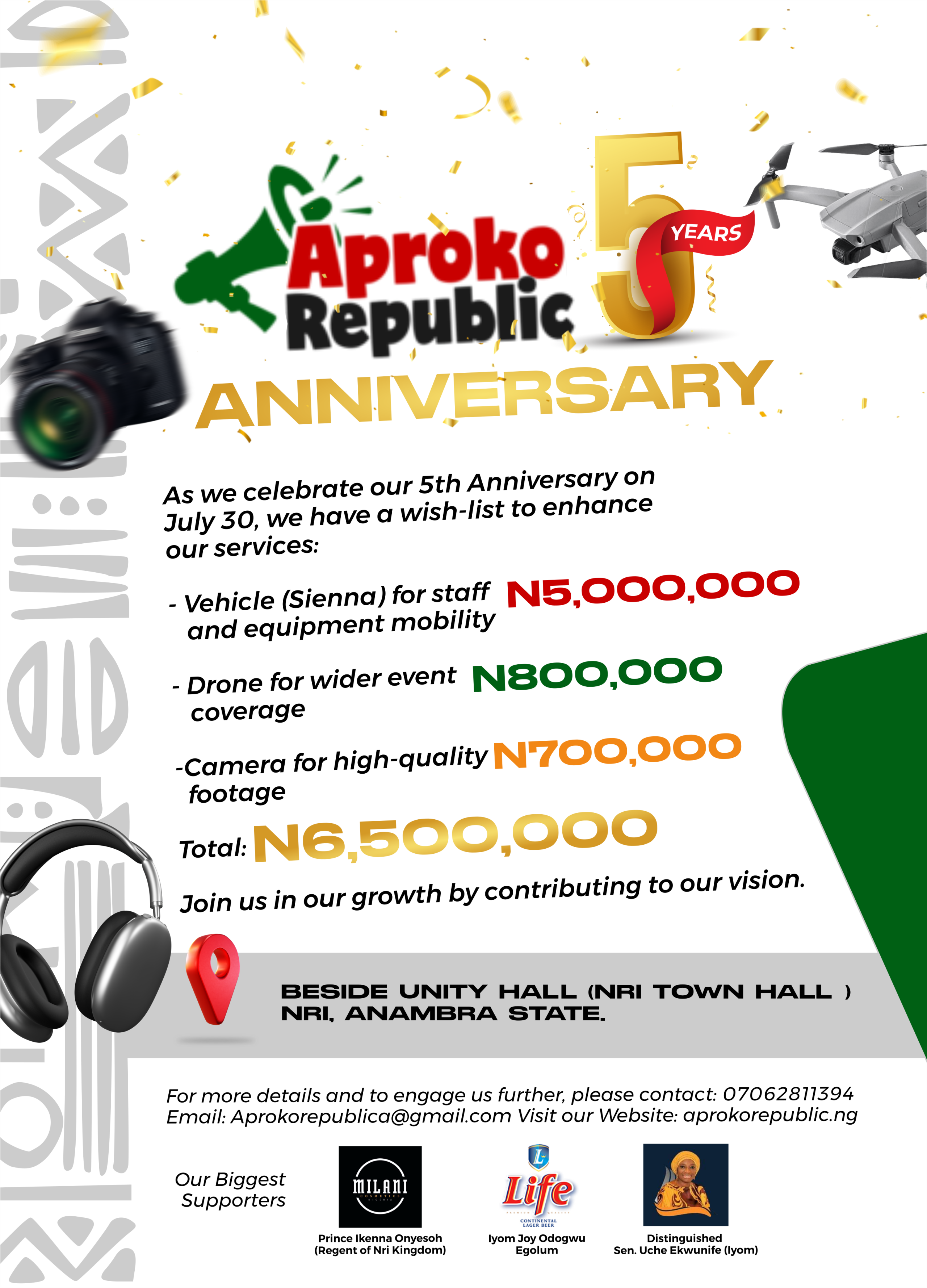 However in a statement released, the school authorities say they visited the m0rgue where her b0dy was deposited and can confirm that no part of her body was mut!lated.
Part of the statement reads
"The cause of d€ath and manner in which she d!ed is a thing of great pain to the entire student populace of FUOYE. As we say our goodbyes to a precious and bright student such as MODUPE, members of the FUOYE STUDENT UNION GOVERNMENT (FUOYESUG) visited the morgue and we were able to confirm to everyone that no part of her b0dy was mut!lated contrary to claims and rumors flying around, we can confirm that not less than twelve(12) people have been arrested in connection with the cr!me and we would not rest until the perpetrators are brought to justice".
For Advert placement, music promotion, event coverage, social media & event management, or to share breaking news story with us, contact: +2347062811394 or +2347059964320.