FG, IFAD Distribute Agro Inputs To Over 800 Enugu Farmers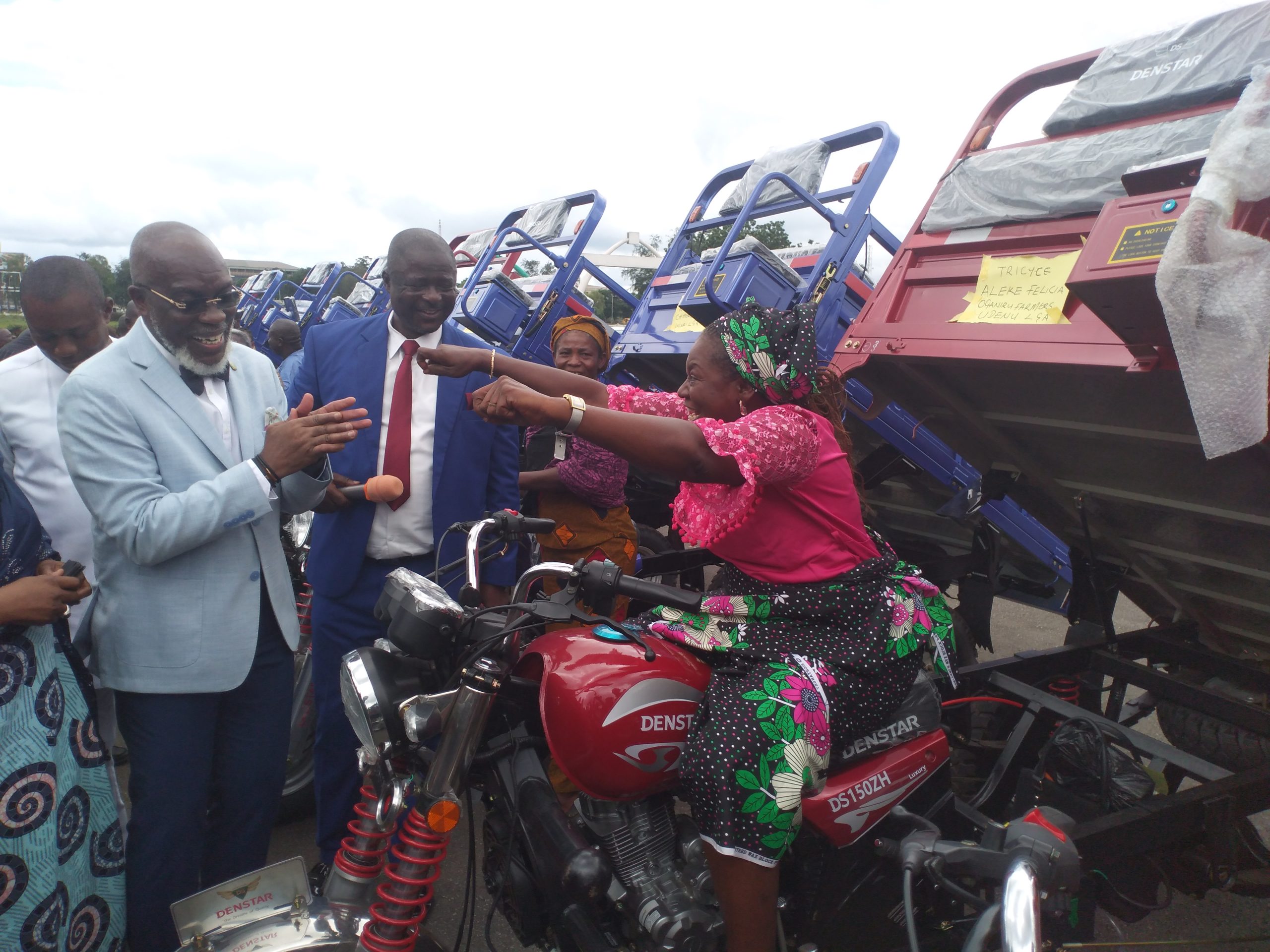 The Federal Government in collaboration with the International Fund for Agricultural Development (IFAD) assisted Value Chain Development Programme (VCDP) Thursday distributed farm inputs worth 109 million to over 800 farmers in Enugu.
Speaking during the exercise which took place at Okpara Square, Enugu, the National Programme Coordinator of the FGN/IFAD Value Chain Development Programme, Dr. Fatima Aliyu, said the motive was aimed at ensuring that farmers across the 5 benefiting Local Government Areas are able to boost their capacities and cultivate enough food for residents of the state.
Dr. Aliyu observed that the initiative would help the farmers to alleviate their sufferings and enable them to enhance productivity during the farming season.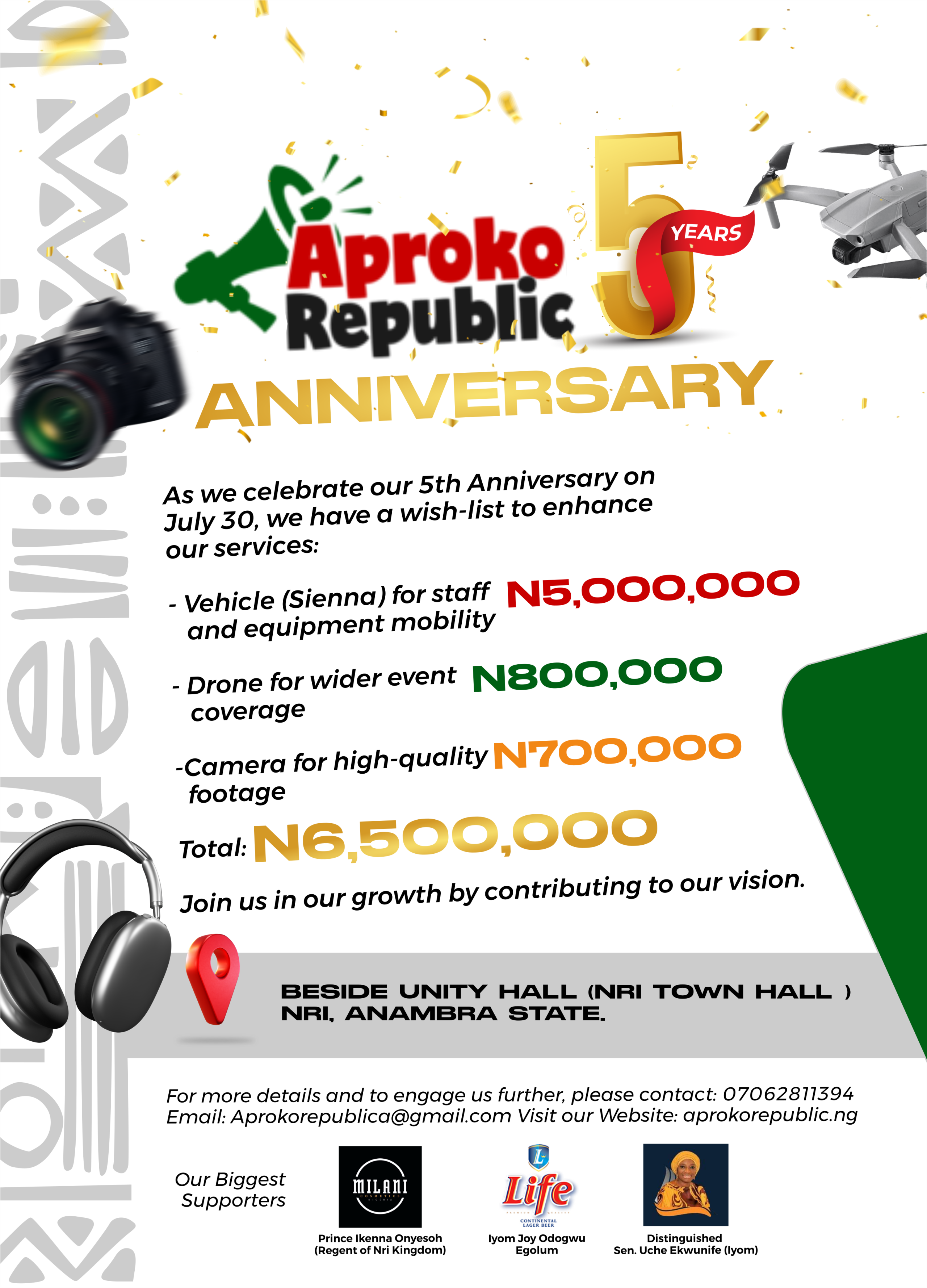 She commended Enugu State Governor, Dr. Peter Mbah, for clearing off the outstanding 3 year arrears of the counterpart funds.
"I have to thank your excellency for paying the counterpart fund, we really appreciate it. My dear farmers, his excellency, the executive governor immediately he came in, paid off all the counterpart fund for the three years that is outstanding, it is wonderful indeed.
"It has never happened before, that shows the commitment of Enugu State Government to smallholder farmers.
"Therefore as smallholder farmers, please do not disappoint our dear governor, he is interested in you, he cares for you, and he wants you to develop and that is why he paid that counterpart for the whole 3 years that's outstanding. And like the SPC said, whom much is given, much is expected.
"All these equipment are yours, build yourselves, improve your lives. So, please use those things judiciously my dear farmers and processors as well," She said.
Dr. Aliyu said that the IFAD-VCDP had made progress from support to market values. She added that the programme had supported over 4,000 farmers, constructed rice and cassava processing centres, provided water, solar powered boreholes, built market stalls, mini bridges, culverts for easy transportation for farmers and uptakers, built creches, among others.
In a speech, Enugu State Governor, Dr. Peter Mbah, called on the beneficiaries to utilise the inputs to achieve the best results and commended the FG/IFAD for assisting farmers, through it's programmes aimed at increasing food production in Enugu State.
The Governor, who was represented by the Secretary to the State Government (SSG), Professor Chidiebere Onyia, assured famers of the state government's commitment to continue to give the needed support to FG/IFAD to ensure the success of the programme in the state.
"The Governor is so much motivated about the activities in agricultural sector, this is a very important event for his excellency.
"Every machine here must be given to a real farmer, not proxy or people that have political interest. It must go to the farmers," he insisted..
The Governor also commended IFAD for focusing largely on women empowerment, noting that it would help in reducing poverty.
"We are very particular about empowering women, the Governor is a big advocate of women having economic power, and this is one true opportunity for us to be able to achieve that as a government.
"So, we commend the work IFAD-VCDP is doing and we are very, very motivated. His Excellency wants you to know that he will support this programme.
"From the government house, we are going to monitor every programme," he added.
Earlier in a welcome address, the State Programme Coordinator (SPC) of the FGN/IFAD VCDP, Dr. Edward Isiwu, said the VCDP programme focuses on market development and productivity enhancement along rice and cassava value chains.
"It is aimed at reducing rural poverty, increasing food security, and accelerating economic growth on a sustainable basis," he remarked
Dr.Isiwu listed some of the equipment and inputs given to farmers, which were valued at not less than N109m.
They included 500 bags of fertilizers, 10 tricycles, 55 water pumps, 115 Knapsack sprayers, 5 fufu pounder, 50 seed planters, 5 rice milling machines, 5 Haulers & Polishing machines.
Others are 10 Grater Cassava polishing machines, 20 Rice Harvesters, 40 pieces of Point of sale (POS) and 25 Starter packs for confectioneries.
Isiwu said that they had built 5 cassava Mills and over six Rice Mills and created employment for people.
He disclosed that the programme was a pilot one with five local government areas participating.
They are Aninri, Udenu, Enugu East, Nkanu east and Isi-Uzo.
For his part, the Chairman of Isi-Uzo Local Government Area, Mr. Obiora Obeagu, said that the Agricultural Development Programme in Enugu State had been on in the past, but pointed out that presently, the state Governor, Dr. Peter Mbah, had taken it higher to be an activity to the farmers.
"The programme has improved food security,"he said.
Obeagu explained that when it comes to increasing the agricultural production of Enugu State, "they brought in investors, acquired hectares of lands to start large scale agriculture."
One of the farmers, who spoke on behalf of the others, Casmir Odo, thanked the FG/IFAD and the state government for supporting them with the farming inputs and promised to use the items judiciously.
The International Fund for Agricultural Development (IFAD) is an international financial institution and a specialised agency of the United Nations that works to address poverty and hunger in rural areas of developing countries.
The programme is currently operational in nine states of the federation, including Enugu State.
Author: Christian Nwangene
For Advert placement, music promotion, event coverage, social media & event management, or to share breaking news story with us, contact: +2347062811394 or +2347059964320.