Anambra Governor Swears In New Commissioner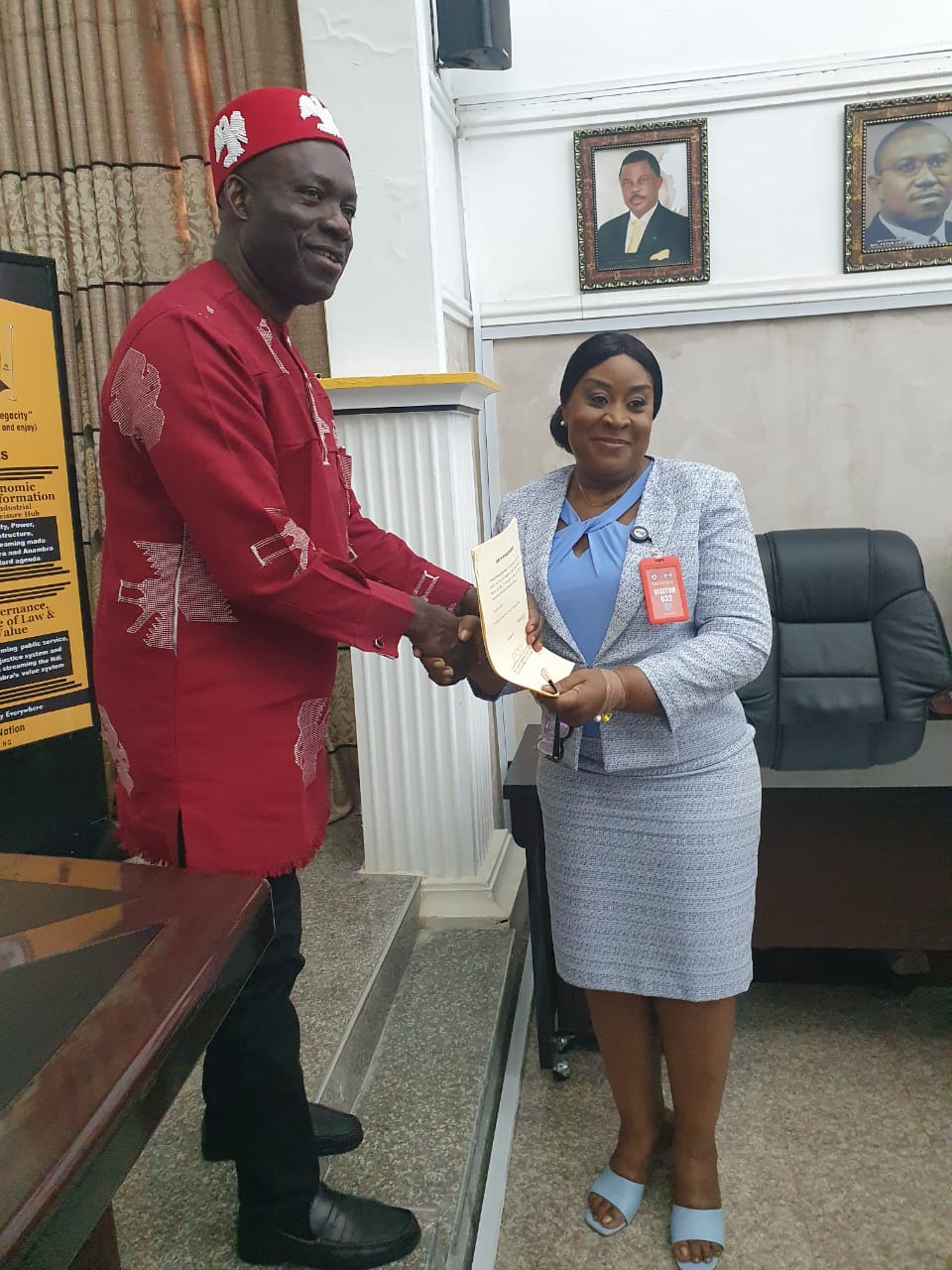 Governor Chukwuma Soludo of Anambra State, has sworn-in Mrs. Beverly Ikpeazu-Nkemdiche, as the new Commissioner for Special Duties.
Soludo who performed the swearing-in ceremony at the Government House, Awka, on Wednesday tasked the new commissioner on purposeful service.
He congratulated her on the new role, but reminded her that the new position comes with great sacrifice to deliver on the mandate of the solution team.
"It is no secret that this new position requires utmost dedication and commitment. It is a role that demands a person who can think outside the box, show empathy and establish positive relationships with all stakeholders. I am pleased to say that you possess these and many other qualities that qualify you for this job.
"As you take this solemn oath of office and allegiance, I wish to remind you of the high expectations that come with this role. Ndị Anambra have entrusted you with the responsibility of ensuring that special duties are carried out efficiently and effectively.
"I want to emphasize that you are joining a team that is determined to transform our state and make the lives of our citizens better. You have my support, and I am confident that you will discharge your duties with unwavering diligence and integrity. I wish you all the best as you embark on this challenging journey. Congratulations once again, Madam Commissioner"; the Governor added.
Hon. Ikpeazụ-Nkemdiche promised to use her wealth of experience in the legislative arm of government to serve ndị Anambra.
The State House of Assembly had on Wednesday, October 4, received a letter from Governor Charles Soludo, for Mrs Ikpeazu-Nkemdiche to be screened and confirmed by the lawmakers which they did.
By her successful swearing-in ceremony, she has replaced Barrister Sly Ezeokenwa who had held sway at the beginning of the present administration.